Potatoes are an ingredient in many different cuisines around the world, and potato chips are a favorite snack for many of us. However, potatoes are often controversial among health food lovers. What about the keto diet?
Low-carb diets are based on the consumption of green leafy vegetables. However, the keto diet permits some root vegetables as well. For example, jicama is a great keto snack, and carrots are allowed in small amounts during a low-carb diet. What about potatoes? Are potatoes keto?
No, potato is not keto. It contains too many carbohydrates, most of which are starchy. Potatoes can interrupt your ketosis and raise your blood sugar levels. Therefore, you should avoid it during your keto diet.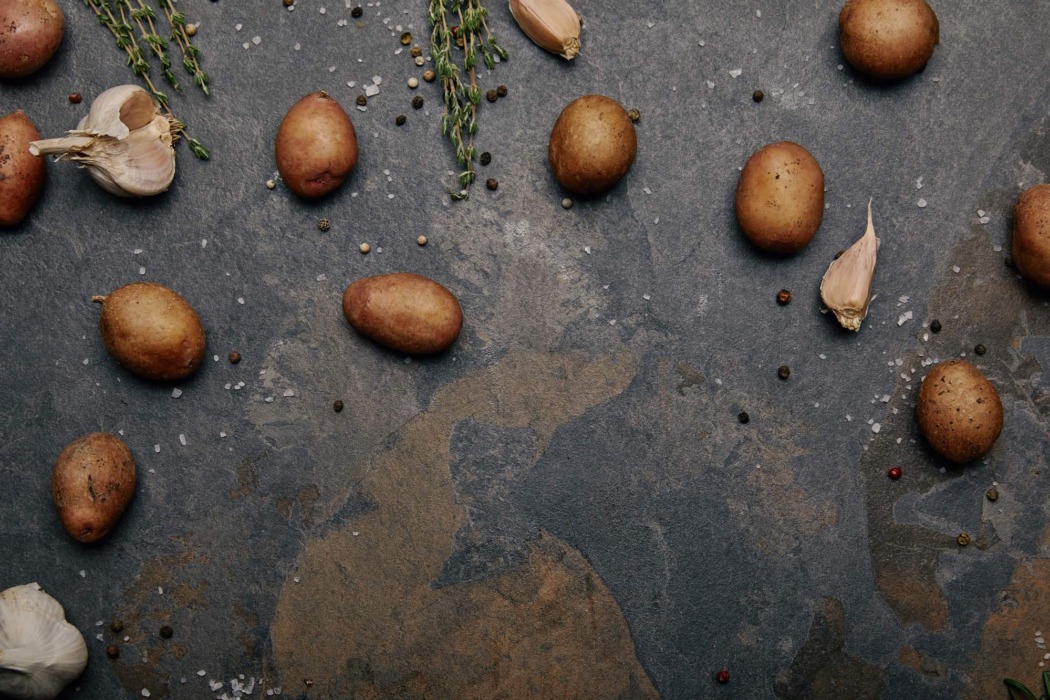 How many carbs are in potatoes? What are the beneficial properties of potatoes? Are there any keto potato chips alternatives? Let's deal with all the details together!
Are Potatoes Keto?
Potatoes are a vegetable. It belongs to the nightshade family and is a type of perennial tuberous plant. Potato tubers contain a lot of starch and various nutrients. But are potatoes keto? 100 grams of potatoes contain:
77 calories
2 grams of protein
0.1 grams of fat
17 grams of carbohydrates
2 grams of fiber
15 grams of net carbs.
So, one medium potato contains about 30-35 net carbs, which is more than your daily amount. Therefore, potatoes are not keto-friendly and should be avoided if you want to maintain your ketosis. When it comes to regular potato chips, they contain 45-55 grams of net carbs per 100 grams. This high amount of carbohydrates depends on the cooking method and various additives such as sugars and flavor enhancers.
The only way to add potatoes to your menu is to choose a low-carb diet with a moderate carbohydrate intake of up to 50 grams per day. You will not reach ketosis with such a diet, but you can add some healthy carbs to your menu to enjoy their health benefits. So what are the health benefits of potatoes?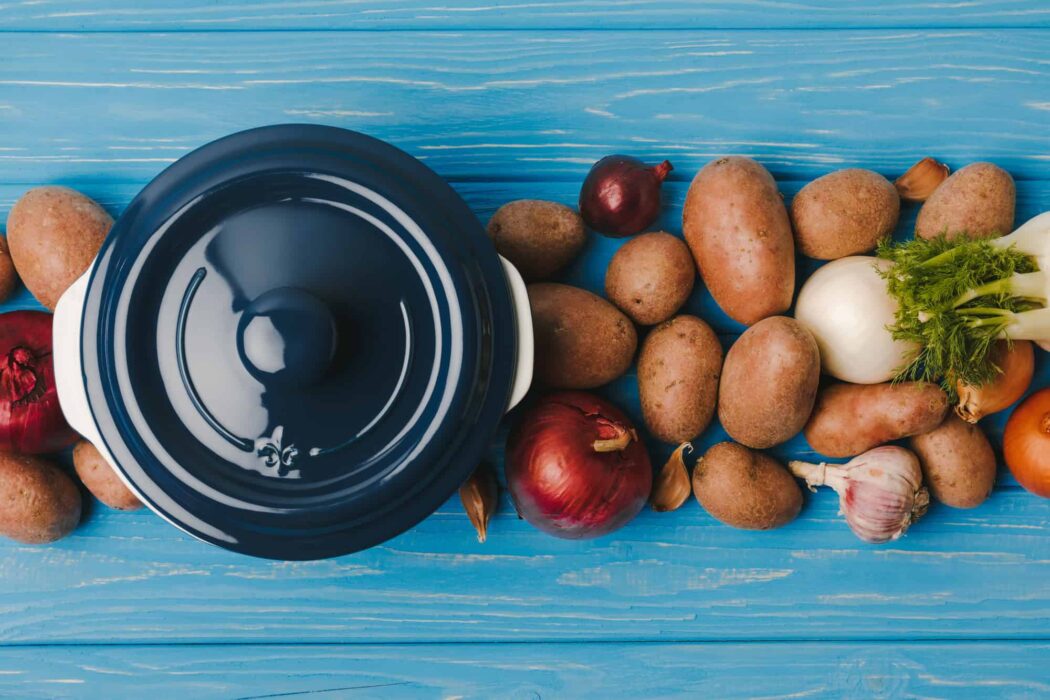 Potatoes Health Benefits
Potatoes are starchy foods that are perfectly absorbed by the body during any diet. Therefore, dishes from tubers quickly saturate, charge you with strength and energy.
The main beneficial properties of potatoes:
Improving the work of the heart and blood vessels. Baked potatoes with skin are rich in potassium, which fights cardiovascular diseases. This mineral contributes to the fight against hypertension, as it promotes vasodilation. Potassium is also a diuretic and is essential for people with acidosis, gout, cystitis, and prostatitis. By promoting the elimination of excess fluids from the body, potassium thereby helps it maintain normal metabolism.
Neutralization of various toxins. Potatoes are alkaline foods that restore the intestinal microflora after alcohol poisoning and fight heartburn.
Potatoes contain a large amount of ascorbic acid. Vitamin C is a powerful antioxidant that takes part in neutralizing free radicals in the human body and thus helps prevent the destruction of cells and connective tissues. It promotes collagen production and aids in the absorption of iron.
In addition, potato contains B vitamins, which help to cope with stress, and various diseases and strengthen the immune system. Vitamin B6, combined with various enzymes, plays an essential role in processing proteins and carbohydrates and takes part in fat metabolism.
Filling the body with valuable minerals. The phosphorus, iron, magnesium, calcium, and zinc in potatoes help the growth and strengthening of bones. At the same time, the body must maintain a balance of calcium and phosphorus. An excess of phosphorus and a lack of calcium can lead to increased fragility of bones and, as a result, osteoporosis.
It is a great vegetable protein. Potato protein contains all the essential amino acids needed for the body's normal functioning and especially the health of your brain.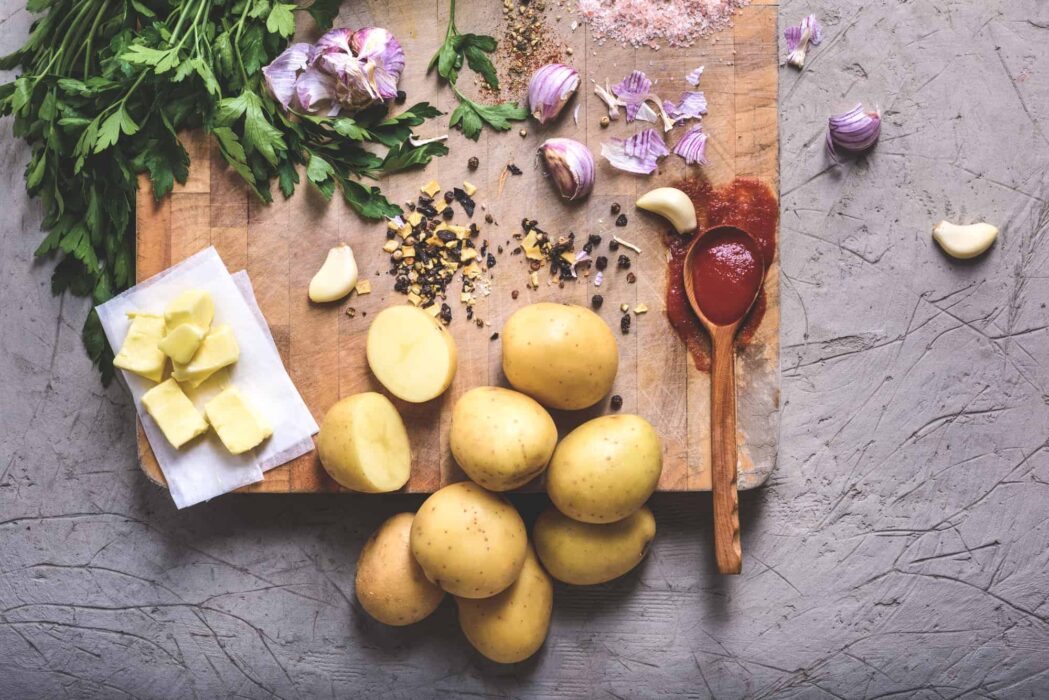 Keto Potato Chips Alternatives
If you miss mashed potatoes, you can easily substitute it with mashed cauliflower, which tastes good and is completely keto-friendly. What if you are used to snacking on potato chips? Don't worry. There are some great keto alternatives to potato chips. They are all easy to prepare, delicious, and low in carbohydrates.
Jicama Chips
Jicama is rich in vitamin C, potassium, folate, vitamin B6, and manganese. These vitamins and minerals help detoxify the blood of various toxins, prevent osteoarthritis, support weight loss, and improve heart and skin health. In addition, one glass of raw, chopped jicama has only 19 total calories with 2g net carbs, about 1g protein, and 0g fat, making it an ideal snack for maintaining healthy ketosis.
Ingredients
Jicama
Olive oil
Salt and spices to taste.
Preparation
Preheat oven to 375 degrees.
Cut the jicama into thin slices and place them on a baking sheet covered with parchment paper.
Lightly spray the jicama slices with oil, then sprinkle with salt and pepper.
Bake for 10 minutes, turn over and bake for another 5-10 minutes until the slices are crispy.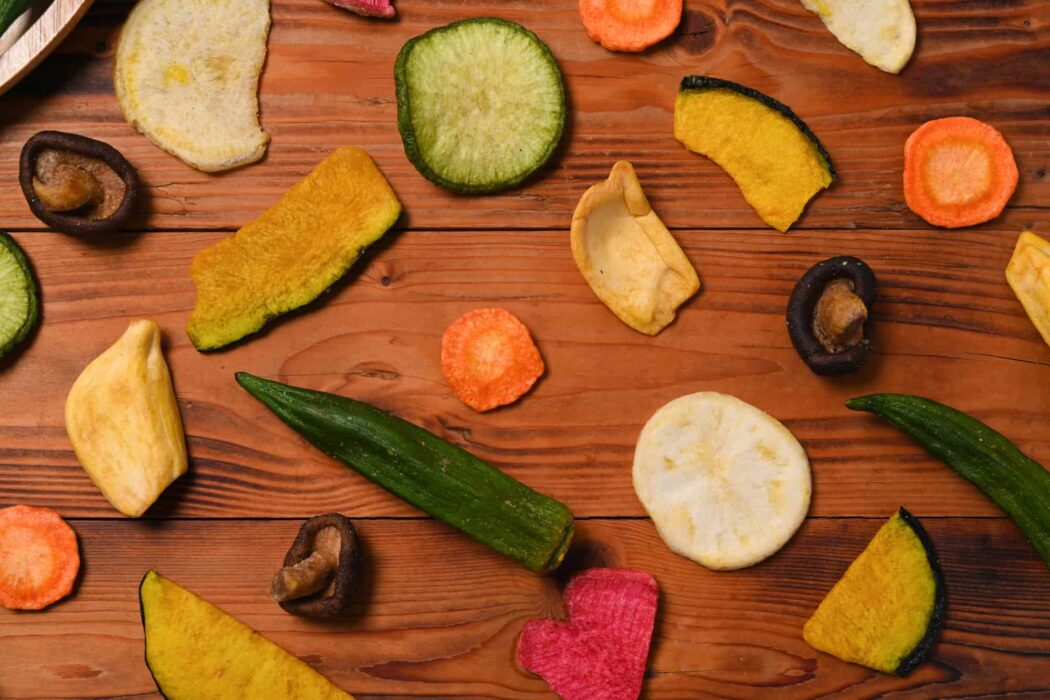 Kale Chips
The benefits of kale include anti-inflammatory effects, anti-viral and antibacterial properties, fighting various carcinogens, as well as reducing and preventing tumor formation. In addition, one cup of chopped raw kale gives you 33 calories, about 2 grams of net carbs, about 2 grams of protein, and less than 1 gram of fat.
Ingredients
Kale
Olive oil
Salt and spices to taste.
Preparation
Preheat oven to 375 degrees.
Line a baking sheet with parchment paper.
Use a knife to remove the leaves from the thick stems and cut them into pieces.
Drizzle the kale with olive oil and season with your favorite spices.
Bake until the edges are brown – about 10-15 minutes.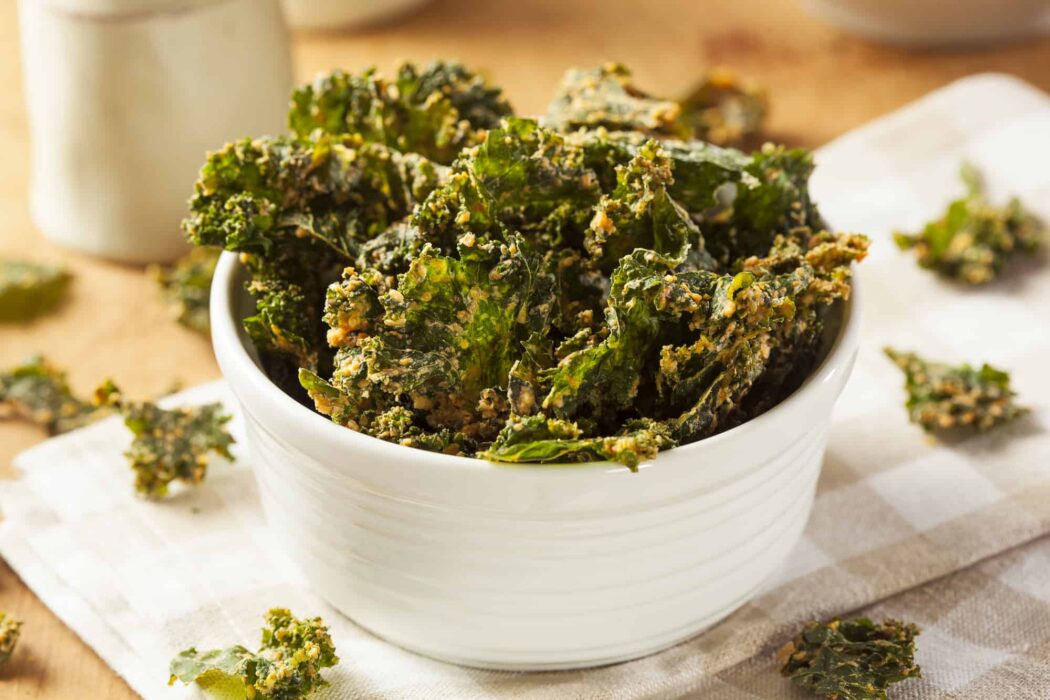 Cheese Chips
One cup of cheddar cheese has 113 total calories, 9 grams of fat (6 of which are saturated fat), 0 grams of carbohydrates, and about 7 grams of protein. It also contains some beneficial vitamins such as riboflavin, vitamin A, vitamin B12, calcium, phosphorus, and zinc. Besides, the keto cheese chips are very satisfying, which makes them the perfect low-carb snack.
Ingredients
Cheddar slices
Salt
Ranch seasoning mix.
Preparation
Preheat oven to 380 degrees.
Place the cheese slices on a baking sheet lined with parchment paper.
Season with ranch mix and salt.
Bake for about 8-10 minutes, but be careful not to burn the cheese.
Allow the chips to cool completely, so they become super crispy.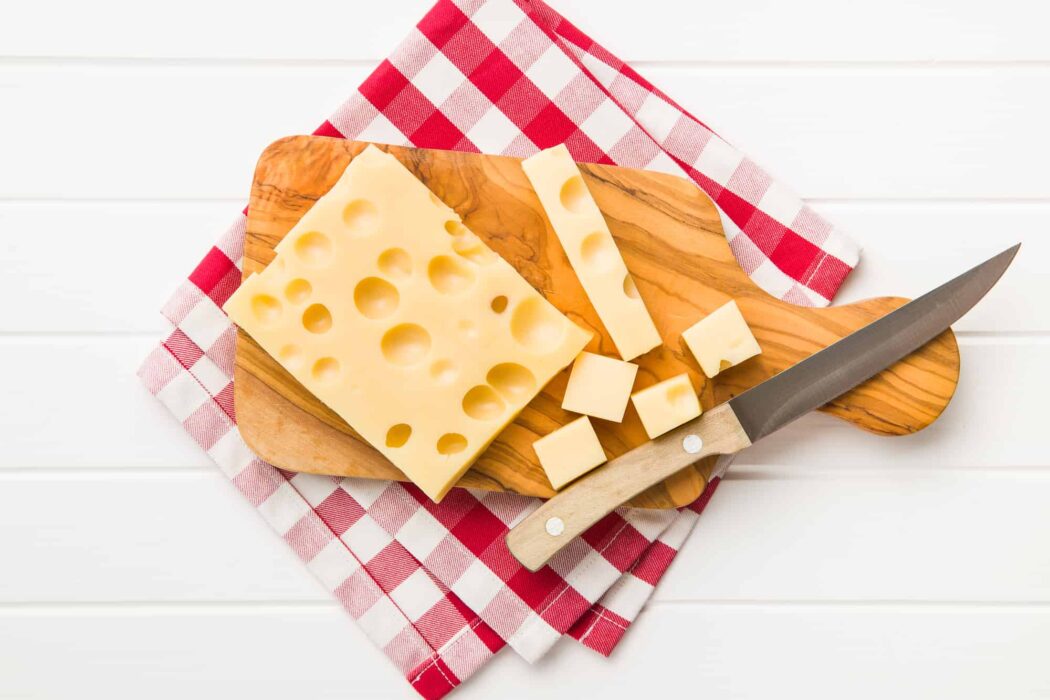 Zucchini Chips
Low-carb keto zucchini chips are pretty easy to make. Moreover, they are as tasty as potato ones. One cup of chopped raw zucchini has 33 calories, about 1 gram of net carbs, 1 gram of protein, and less than 1 gram of fat.
Ingredients
1 zucchini
50 g of shelled sunflower seeds
1 teaspoon salt
1/2 teaspoon chili
1/2 teaspoon turmeric.
Preparation
Turn on the oven and while it heats up to 260 degrees, start making the "dough."
Peel the zucchini and cut it into pieces.
Grind chopped zucchini and sunflower seeds in a blender.
Add spices and stir.
Pour everything onto a paper-lined baking sheet to make the layer 4 – 5 mm thick.
Bake in the oven for 1-1.5 hours. Then cut or break into pieces.
If the chips are not crunchy, you can dry them a little more.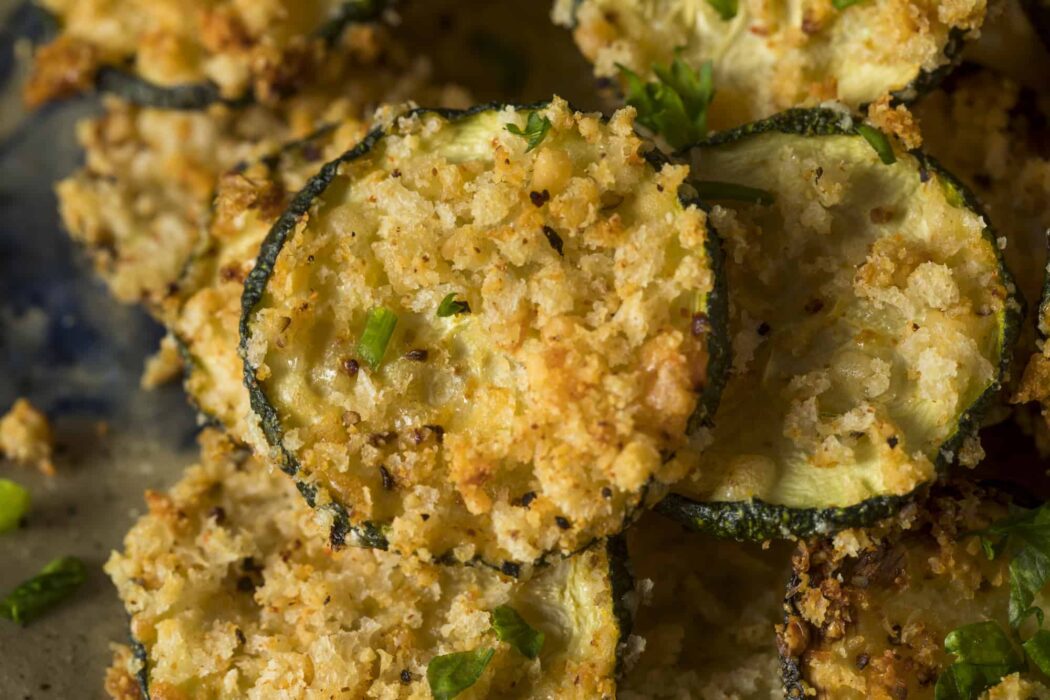 Keto Onion Rings
This snack is keto and has about 3-4 net carbs per serving. Flaxseed flour is an excellent alternative for low-carb baking and is a healthy choice. One cup of onion rings contains about 3 grams of net carbs, 1 gram of protein, and 1 gram of fat.
Ingredients
3 large onions
1 egg
130 g of flaxseed flour
100 g grated cheese
Spices and salt to taste.
Preparation
Preheat the oven to 380 degrees
Peel the onions and cut them into rings.
Mix the flour, cheese, and spices in one bowl and break the egg into another.
Dip the onion rings in an egg and then in flour.
Place the rings on a baking sheet covered with baking paper.
Bake in the oven for 15-20 minutes until golden brown and crispy.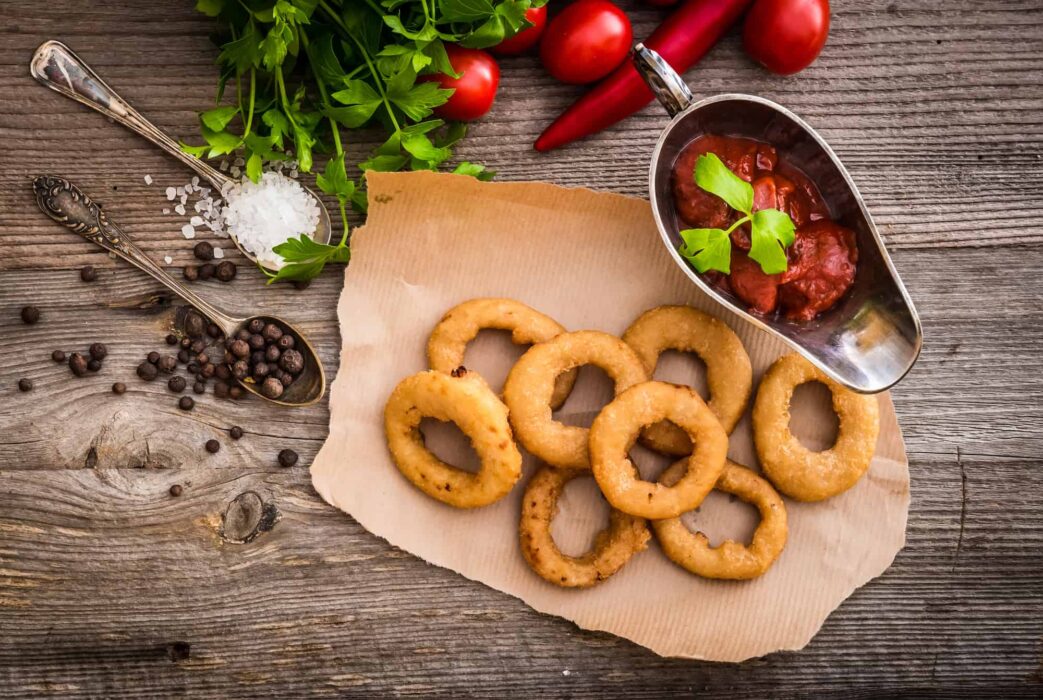 Tortilla Chips
Tortilla chips are a great low-carb alternative to potato chips. They are delicious, satisfying, and crunchy. And while classic tortillas are not keto, there are low-carb options in this case as well. I've already shown you how to choose or make great keto tortillas and tortilla chips. The main rule is to monitor the total amount of net carbs in your diet. Then, serve these chips with yummy keto salsa, and enjoy!
Conclusion
So, to summarize, I can say that potatoes are not keto and have too many carbs for a low-carb diet. In addition, these carbohydrates are starchy, which means they can affect blood sugar levels. Therefore, you should avoid potatoes on keto, but that doesn't mean you can't enjoy tasty, low-carb alternatives.
Choose one of the recipes and diversify your keto menu!