Welcome to Inshape. Here, you will learn all the exciting ways to keep your body healthy and fit.
We are a team of fitness enthusiasts with the purpose to support you on your way to a sound body! We will make the process easy and enjoyable to keep positive on this road.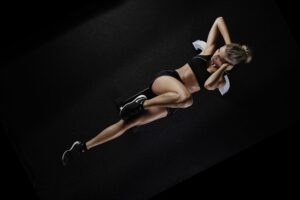 You may be here with a purpose to lose weight in the most effective ways.
You may be here to learn the basics of eating healthy.
Or, you may be here just for fun!
Any of these reasons is welcome here! We are glad to create a community of healthy body positivity!
Our purpose
Our main goal for creating this fitness blog is to show that you can do it! Everybody can be successful in their fitness journey if they have the right tutorials, mental support, and a community that motivates and inspires.
Inshape is for everybody!
Whether you are a complete newbie or an experienced athlete, you can find useful materials and guides on a variety of relevant topics.
Let's talk
Inshape covers a variety of health and training-related topics.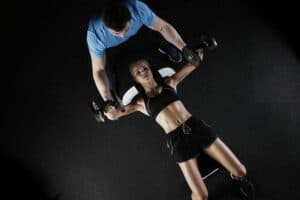 Workout. We research and gather the most effective workouts for specific groups and full-body training schemes to keep you in shape. With our workout suggestions, you can train both at home and in the gym with minimal equipment or without it at all.
Equipment. Our equipment section is dedicated to the top-reviewed machines and new technologies in the sphere of physical training.
Healthy food. This section reviews the trendy and researched foods and ingredients rich in nutrients and health benefits. We offer recipes and suggestions for a healthy and balanced diet. Vegetarians can find recipes to suit their regime requirements as well.
Weight loss. For this purpose, take a look at our dedicated section that gathers the most effective ways to bring your body in shape via healthy and safe methods. Learn the basics of body composition, body types, and fat percentage to choose appropriate weight loss plans and track your progress the right way.
Yoga. For body flexibility, mobility, and mental relaxation, InShape gathered yoga practice basics in one section for easy navigation. Learn the asanas and breathing techniques for beginners and enhance the practice with complex elements.
Who Are We?
We are a team of health and fitness enthusiasts consulting professionals on the topic of balanced dieting and the proper workout techniques. Just like you, we are on a journey to "a sound mind in a sound body." And this is the journey of a lifetime for us.
InShape is a lifestyle.
We are dedicated to the research and practice parts of this blog. Outside, we lead by example and test all those workouts, healthy food trends, and yoga asanas to provide you with a rich and relevant source of inspiration and advice.
Join our community and share your progress, tips, and struggles. They will be of help to people with the same journey.