Keto dieting has been a popular trend for the last five years or so. You see celebrities and athletes keeping to this diet not only to lose weight but to become healthier overall. Besides, numerous research articles support the idea and the keto regime. 
You may wonder how hard it is to keep to a diet that limits your food choice. And whether it is an easy and tasty one. To answer all your questions about keto's tastiness, let us take a look at one delicious treat allowed by it – low carb mozzarella sticks. 
What Is Allowed While on Keto?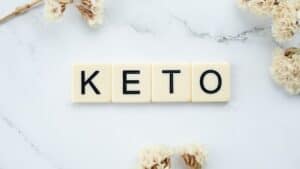 Keto may seem like a strict diet, but it allows many tasty products! In a couple of weeks, you'll be able to fully enjoy your delicious meals without even thinking of the harmful ingredients you were eating before. 
The basic rule of keto is the following: lower carbs, increase fats. Such replacement empowers your body fat burning mechanism and positively affects blood sugar and insulin levels. Another benefit of keto is efficient energy production and supply due to the increased number of ketones in the liver. 
6 Tasty and Delicious Keto Pizza Recipes
If you are new to keto, you can choose one of the few dieting plans to ease into such a drastic change in your meals. 
There Are Four Types You Can Choose
Standard: Reduces carbs to only 10%, increases fats to 70%, and the rest 20% goes for protein. 

Cyclical: 5/2 of standard ketogenic days and high-carb days.

High protein: even lower carbs share – 5%, 60% fat, and 35% protein. 

Targeted: you can add more carbs around workouts. 
Avoid These Foods
Processed sugar foods: soda, sweets, smoothies, fruit juice 

Grains: rice, pasta, cereal, wheat

Fruit except for strawberries (in small numbers)

Some fats: processed vegetable oil, mayonnaise

Root vegetables: potato, carrot, parsnip

Low-fat products 

Alcohol 

Sauces 
You can easily find a variety of keto plans online and choose them according to your food preference. Just be sure to keep track of the percentages. 
Note: Before you switch to keto, be sure to consult your doctor! 
Keto Mozzarella Sticks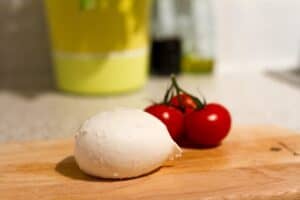 Even if many products are not allowed by keto, you can still make a tasty treat following all the rules. These keto mozzarella sticks are the perfect proof of that. Here are a few recipes that you can easily make at home! 
The simple rule is to avoid all that bready crunch that adds loads of carbs to the cheesy goodness inside. All of the following recipes may be served on their own or as a side dish to low-carb meat dishes. Spice them with a bit of keto-friendly sauce for a rich taste. 
20-Minute Mozzarella Sticks 
An easy mozzarella sticks keto recipe.
Prepare the Keto coating
Mix a bit of almond flour with a pinch of onion and garlic powders for taste, and powdered pork rings. To make your sticks even cheesier, grate a bit of parmesan. 
If you don't have almond flour, you can substitute it with walnut or sunflower seed flour. 
Prepare Eggs
You'll want to cover the cheese sticks in eggs for the crusty coating to stick. For this, around 3-4 eggs and whip them in a deep bowl. 
13 Easy and Quick Keto Egg Breakfast Recipes
Making sticks 
Finally, all the preparations are over. Take your cut mozzarella sticks, coat them in eggs, then in the breading powder. 
Place them on a baking pan and send them to an oven for 10 minutes at 400F. 
4-Ingredient Mozzarella Sticks
If you thought that the previous recipe was an easy one, you'd be surprised at how quick this one is. In fact, it is so easy that even a kid can make these. (With your supervision, of course, as they would still need to use an oven.) How to make mozzarella sticks without bread crumbs? This is how! 
Ingredients: 
mozzarella cheese sticks 

two eggs

canned parmesan

spices 
This is everythingyou'lll need. Seems easy, right? 
Making Cheesy Deliciousness 
Take a deep bowl and whip eggs. Add a pinch of salt.

In another bowl, mix the crushed parmesan cheese with spices (you may take dried basil, powdered garlic, herbs, or something else to your taste. 

Cut the sticks in half and dip them into eggs and the cheese mixture. (for thicker coating, use this order: cheese>eggs>cheese)

Place them on parchment paper and send them to an oven for 10 minutes at 400F. 
Enjoy! 
Tasty Dip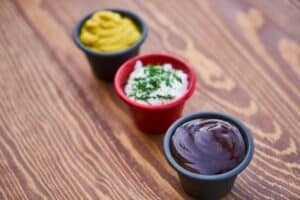 What are mozzarella sticks without a dip? Still tasty but lacking something. Thus, let's prepare a keto-friendly sauce for your cheesy treat. 
Nutty Avocado 
This green dip is the perfect match for meat, vegetables, and cheese. 
Ingredients:
1 avocado 

1 cup cilantro 

2 oz. pistachios

2 garlic cloves

1 chilli pepper 

¼ cup lime juice

⅔ cup olive or avocado oil
Preparation 
Put away pistachios and oil. 

Mix all the rest ingredients in a blender. 

Add nuts and oil and blend shortly to leave pistachio chunks bigger. To make a texture thinner, add more oil or a bit of water. Salt and pepper to your taste. 
This is the simplest keto-friendly dip recipe for your keto mozzarella cheese sticks you can find online. If you are a fan of avocado, let's take a look at another sauce that is a bit more complicated. 
Keto-Friendly Mayonnaise
What? Can we still eat mayonnaise while on keto? Sure, if it is home-made! This is the basic recipe that you can further enrich with a variety of flavors. 
Is Mayo Keto? 7 Tips and Tasty Low-Carb Recipes
Ingredients: 
1 egg

1 tsp Dijon mustard 

2 tsp lemon juice 

1 cup olive or avocado olive 

salt 
Preparation
Crack an egg into a mixing bowl, add mustard, vinegar, and salt. Blend it all together. 

Slowly pour the oil in while mixing. Keep the blender low until the layer turns while. Then, start raising it bit by bit. 

When the whole mixture is sick and fluffy, add a bit of salt and lemon juice. Taste it in case you need to add something more. 
To add distinctive flavors to your mayonnaise, you can mix it with more ingredients when it is ready. Some good suggestions are curry, chili, wasabi, etc. 
If you would like to learn more about tasty and healthy foods, check out our guide to Dalgona Matcha. This whipped drink will become your favorite treat rivaled only by the creamy whipped coffee.