Pizza is one of the most popular food cravings during the keto diet. However, it is also the simplest dish that can be adapted for the low-carb, high-fat nutritional plan. I've cooked keto pizza many times, and it's always delicious, albeit always in a different way.
Here, no one will limit your imagination because the ingredients for such a pizza are already keto – protein and fat. It remains only to deal with the pizza dough, and I will help you with this. Later, when you try these recipes, you can modify them to your liking by adding more or less specific ingredients.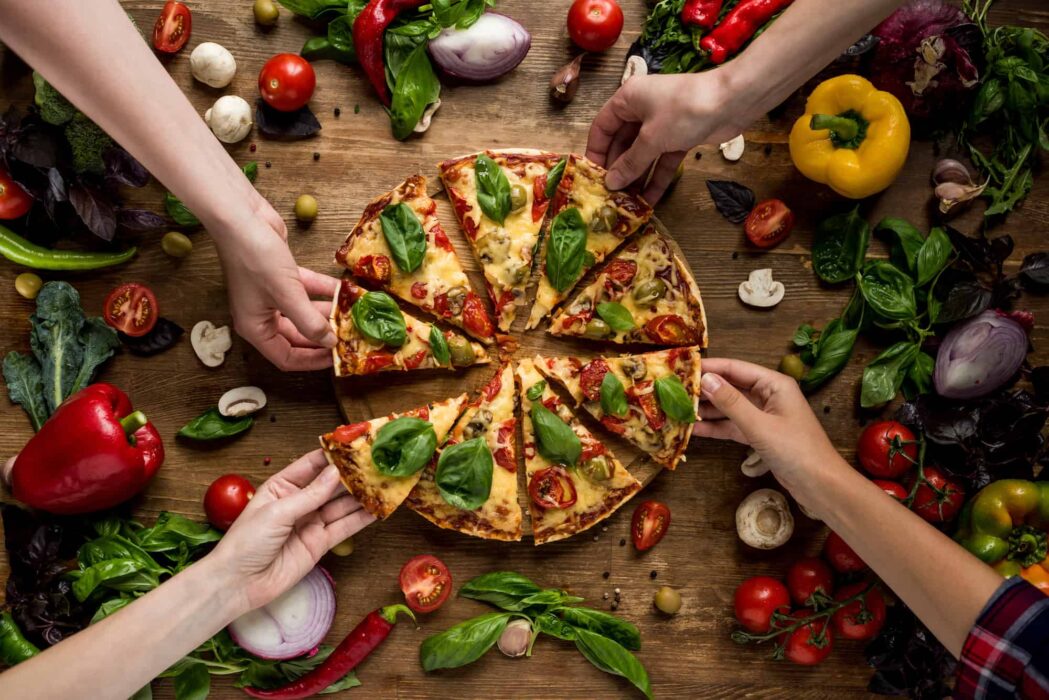 I will not tell you about what you put on top; there can be an unlimited number of combinations. But I'll tell you about my favorite ingredients, and I hope you enjoy them. Let's dive in! But first…
Basic Tips for Keto Pizza
You will need to bake the dough separately at about 350-360° F. Depending on your oven and the amount of dough, the time will be from 10 to 20 minutes; focus on readiness.
13 Easy and Quick Keto Egg Breakfast Recipes
Any of these dough options should be rolled out as thin as possible. After baking, remove it from the oven and brush with olive oil before adding any sauce and other ingredients. This is to ensure that the dough remains crispy and does not turn into a soft mass under the sauce. My first experience was not the best, I did not use oil, and my dough became soft, so it was impossible to cut the pizza into nice crispy pieces. Olive oil saves me every time I make any keto pizza. You can also try my favorite keto tomato sauces for the most delicious pizza.
After you cool the dough and brush it with olive oil, place your favorite ingredients on top and bake for another 5-10 minutes at the same temperature. Most often, I use several types of cheese, olives, herbs, and any kind of meat.
So let's take a look at 6 of the easiest and most delicious keto pizza dough recipes.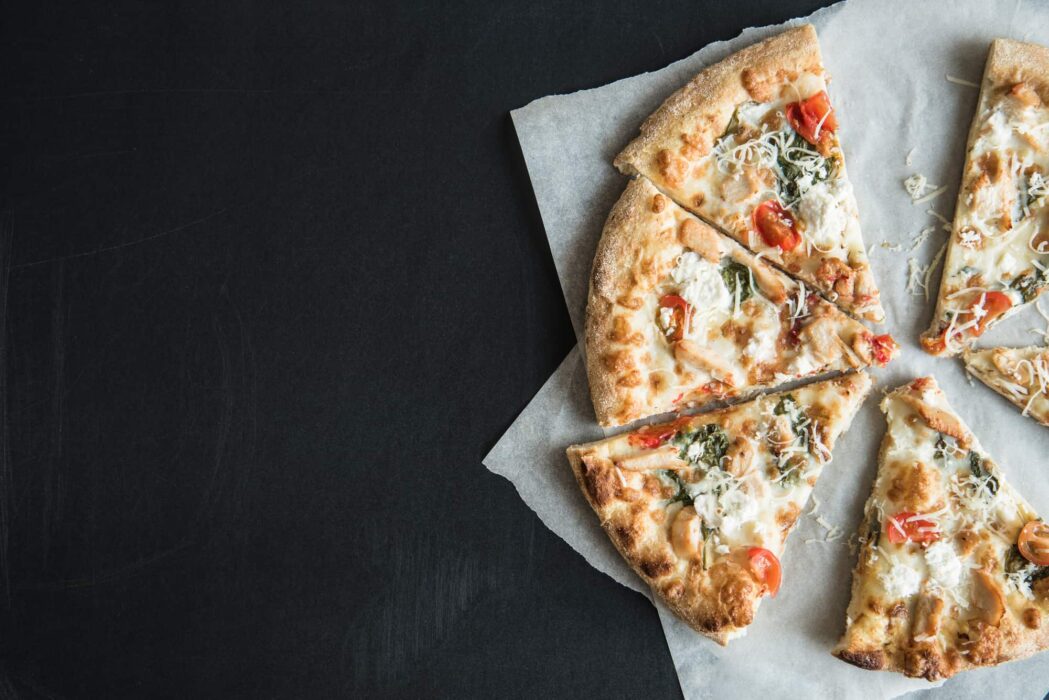 Cheesy Keto Pizza
This is the simplest and my favorite keto dough recipe. Not only do I use it for pizza, but I also make quick pies for breakfast. This dough is easy to make, and I don't even have to accurately measure the ingredients because if I put a little more or less, it will still be amazing.
1 cup grated mozzarella
2 tablespoons cream cheese
1 egg
a pinch of salt
seasonings of your choice
As you can see, it's pretty simple. Place the mozzarella in a bowl and melt in the microwave for about 30 seconds, depending on the power. Add cream cheese, egg, and spices. Mix quickly and thoroughly. Do not be alarmed; the dough will not be very homogeneous; it does not matter. Smooth it with a spoon on the baking paper. I use my hands soaked in water to shape it.
Then follow the general guidelines for keto pizza that I have listed above. I love this dough with extra cheese and basil; sometimes, I can add chopped sun-dried tomatoes.
Keto Dough with Almond Flour
I cook this recipe for guests as it is closer to the classic pizza dough. If you don't inform your guests that this is a keto option, they might not even guess. The dough is crispy and carries the rest of the ingredients perfectly.
200 g grated mozzarella
30 g cream cheese
150 g almond flour
1 egg
a pinch of salt
seasonings of your choice
Grate the mozzarella, mix with two tablespoons of cream cheese and almond flour, and put in the microwave for 30 seconds. Stir the melted mass; melt for another 30 seconds.
Keto Eggplant Lasagna: Tasty, Low-Carb and Quick Recipe
Now you have to act very quickly. Until the mixture begins to solidify, mix using a fork and pour the mixture onto a sheet of baking paper. Cover with a second sheet, and roll thinly. Do not set yourself the task of achieving a perfect circle. It is difficult to accomplish. Bake according to the instructions above.
I like to add parmesan and prosciutto, bacon and arugula to this pizza. This option is also great for seafood.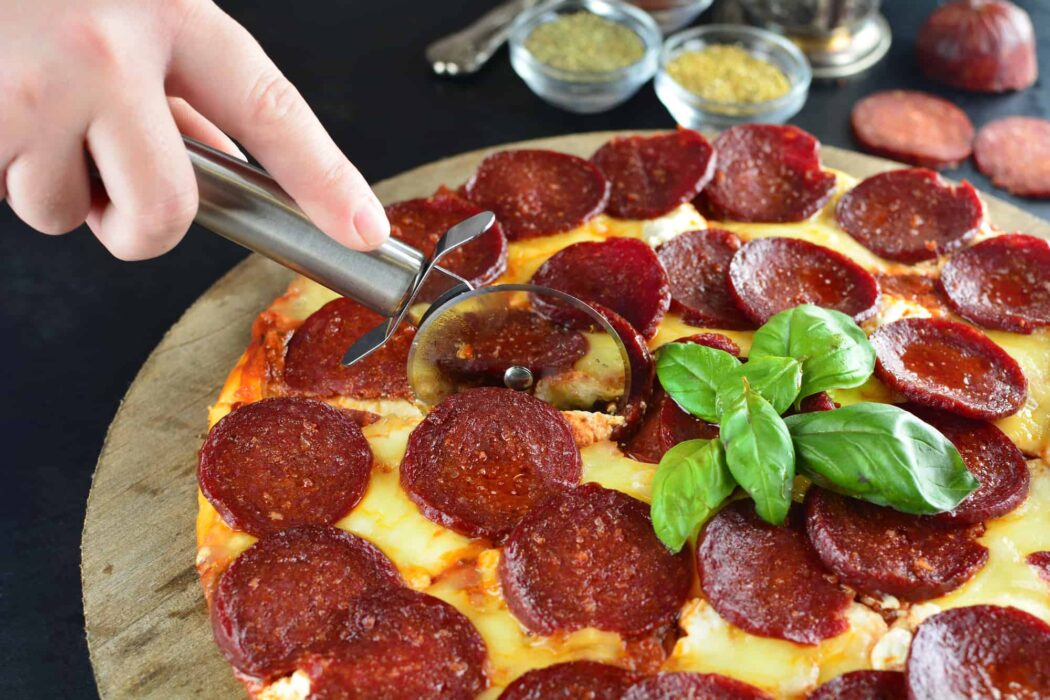 Bready Keto Pizza Dough
The secret ingredient in this keto pizza recipe is psyllium. It makes the dough delicate and "bready." I use this dough for both burger buns and simple breakfast loaves for a sandwich. Moreover, using it, you can cook yourself a delicious keto pizza in just five minutes.
1 egg
2 tablespoons of grated Parmesan
1 tablespoon psyllium husk
a pinch of salt
seasonings of your choice
Combine all dry ingredients in a bowl, add one egg and whisk with a blender for about a minute. Leave the dough to rest for a couple of minutes for the psyllium to absorb the liquid and swell, tying everything together. Pour the dough onto the baking paper and bake according to the instructions.
By the way, for buns, you should increase the number of dry ingredients by about half to make the dough thicker.
Try it with herbs, tomatoes, olives, and, of course, cheese.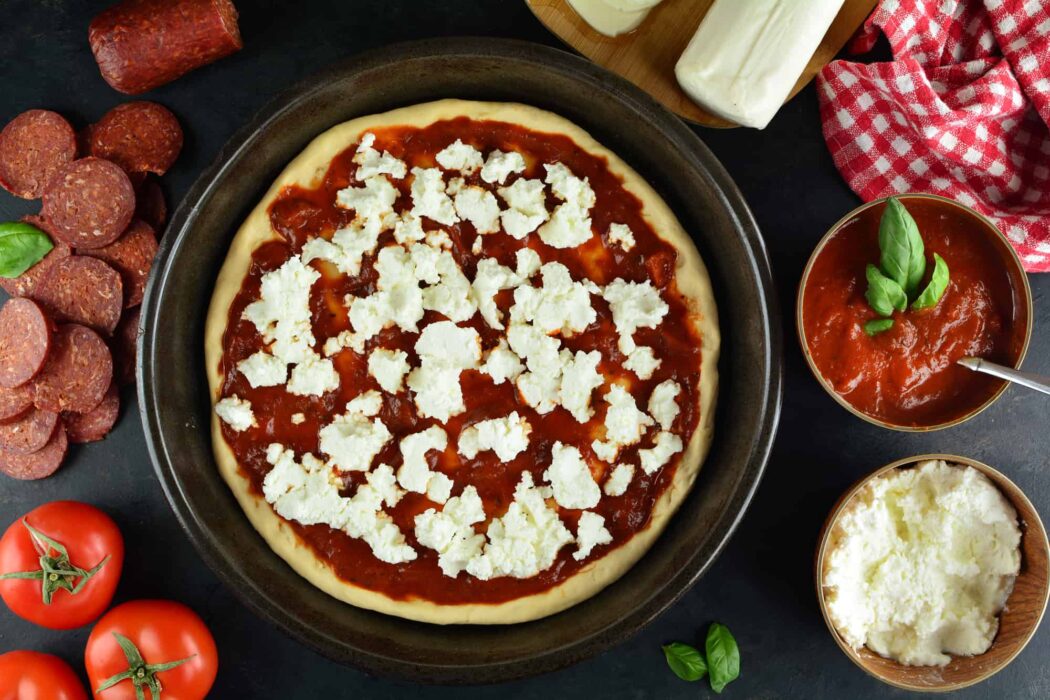 One-Minute Keto Pizza Dough
This the simplest keto pizza recipes I sometimes use to pamper myself quickly in the morning. What's more, I use this recipe to make lovely keto pancakes on a frying pan.
2 eggs
100 g grated cheese (parmesan, mozzarella, cheddar, etc.)
a pinch of salt
seasonings of your choice
Break the eggs into a bowl and add the grated cheese. Mix all ingredients well. Place baking paper on a baking sheet, and then use a spatula to spread the mixture evenly. Bake in the oven for 10-15 minutes until the pizza base is golden. Then remove the base from the oven and let it cool for two to three minutes.
Carbs in Tortillas: How to Choose the Right One for Keto?
Try it with bacon and herbs, or add asparagus and a bit of onion.
Extra Protein Keto Dough
This is a very simple pizza "dough" recipe for meat lovers. It turns out to be very dense and juicy at the same time.
400 g chicken fillet
100 g mozzarella cheese
1 egg
salt
seasoning of your choice
Pass the chicken fillet through a meat grinder; add salt and spices, grated cheese, and one egg, and mix thoroughly. Spread the mixture on baking paper and smooth to form an even, round shape, 5-7 mm thick. Bake for 20-25 minutes until golden brown. This recipe is perfect when combined with extra cheese and broccoli.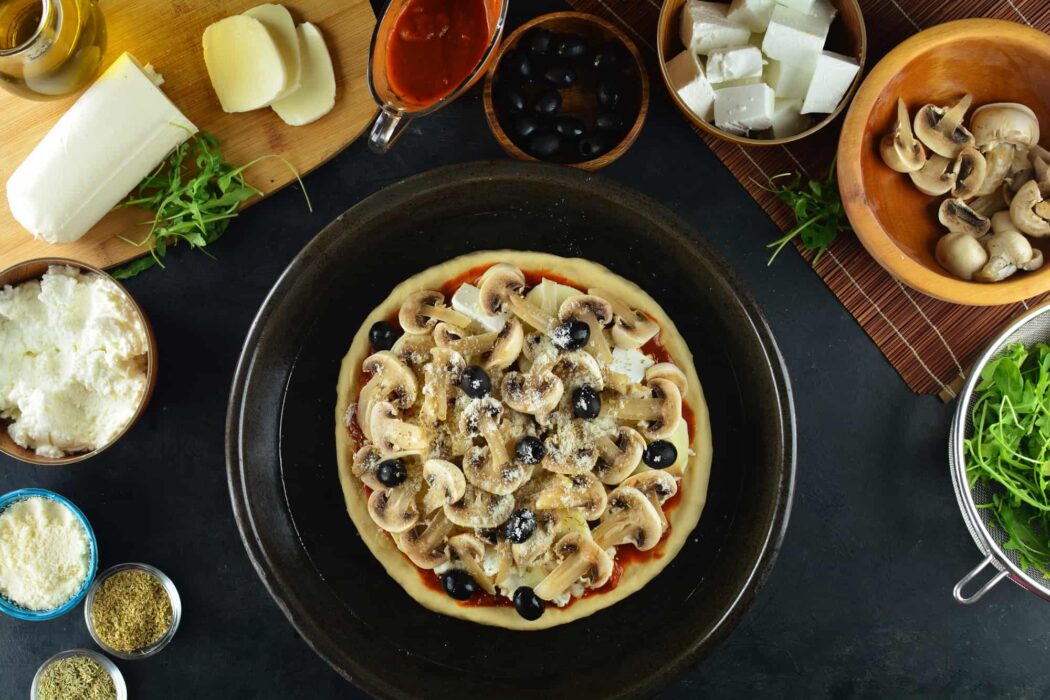 Cauliflower Keto Pizza
This list would be incomplete without the cauliflower dough, which is everyone's favorite keto vegetable. This recipe will appeal to everyone who does not like to use various flours or psyllium during cooking.
800 g cauliflower
150 g grated cheese (mozzarella or parmesan)
1 egg
salt
seasoning of your choice
Combine cheese, egg, and cauliflower divided into florets. Grind everything with a blender, and add salt and spices.
Put the mass on the baking paper, and form a circle. Place in the oven for 15 minutes. Brush the finished pizza base with olive oil and tomato sauce, sprinkle with cheese, add your favorite toppings, and put in the oven for a few minutes until the cheese melts. I love this pizza with the addition of fried mushrooms and chicken.
Keto Mozzarella Sticks for a Low-Carb Diet
Conclusion
It seems to me that making keto pizza dough is much easier than the classic dough. Whichever pizza recipe you choose for your low-carb, high-fat diet, you are guaranteed to have fun. I told you about the main options for the keto pizza dough. Give yourself up to your imagination. Experiment with ingredients and combine amazing flavors. The main thing is not to forget about the number of your daily carbs. Enjoy!