Aromatic, burning, spicy, and surprisingly tasty – all this is said about chili con carne or, simply speaking, just meat with chili peppers. This traditional Mexican dish with a distinctive spicy taste is sure to please all meat lovers. Here is one of those dishes that is easy to prepare, very satisfying, and able to decorate any table. Chili is suitable for a friendly party and cozy family dinners. No matter how many guests you invite, be sure that everyone will like it. Chili con carne comes from Mexican cuisine and is prepared based on meat and chili peppers, which means that it is spicy and hot. But you can control the spiciness as you wish.
If you're following a keto diet, can you continue to eat chili without hurting your ketosis? Is chili keto?
Chili is keto if it does not contain high-carb components such as beans, corn, pasta, flour, etc. Keto chili only contains meat, spices, and keto-friendly vegetables. You can make a low-carb chili recipe and enjoy its spicy and vibrant taste.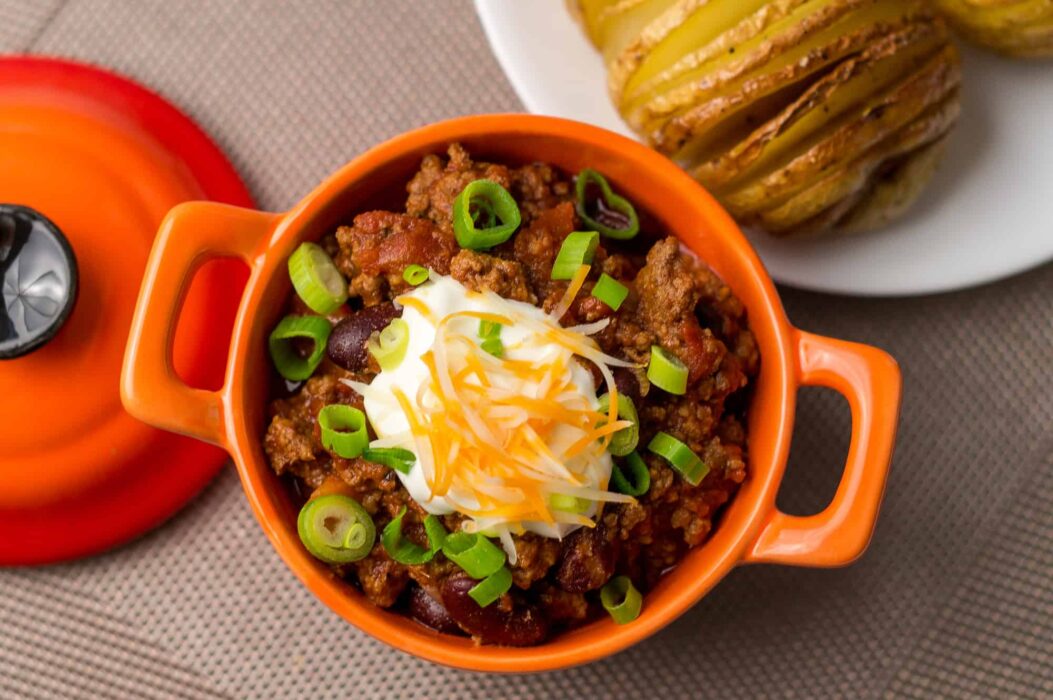 There are many details in this question. How many carbs are in chili? Which chili ingredients are high in carbs, and which are keto? What is a real chili recipe? How to cook keto chili that will be the same as the classic recipe? Let's look into these issues in detail!
Which Chili Recipe Is The Right One?
There are many answers to this question. In each region of the United States, the chili recipe is unique. In Texas, the homeland of chili, this dish is prepared with meat only, without the addition of beans. The rules of the CASI Championship in Terlingua, Texas, indicate that any additives like beans, rice, and pasta are prohibited. And in Cincinnati, on the contrary, this dish is often served with Italian pasta.
There is also a huge selection of chili spices. Often people use fresh or smoked chili, and chili powder is also very common. Some prefer chipotle – smoked Mexican chili, sun-dried tomatoes, and cayenne pepper. In some regions, coffee, dark chocolate, cinnamon, sour cream, herbs, and grated cheese may be added to chili.
The consistency of chili con carne resembles a soup, although, in fact, it is not a soup but rather a spicy meat sauce, which is usually served with a Mexican tortilla (can be replaced with bread or pita), boiled rice, and/or chips. It turns out to be a tasty and satisfying dish that everyone will like – you just have to choose your perfect taste.
Is Chili Keto?
The question about carbs in chili is also difficult. To find the correct answer, it is worth considering all the ingredients of chili con carne. To keep it simple, I can say that chili, which consists of minced meat, tomatoes, various spices, herbs, cheese, and sour cream, is completely keto. Also, keto ingredients for chili are any keto vegetables – a bit of onion and garlic, celery, bell peppers, cauliflower, etc.
Chili ingredients you should avoid on keto are:
beans 

corn 

pasta

rice

tortillas

potatoes, etc.
As an exception, you can eat low-carb chili with keto tortilla or chips, which you can easily make yourself.
So is chili keto? Yes, if you cook it without carbs. And now I will tell you how to do it.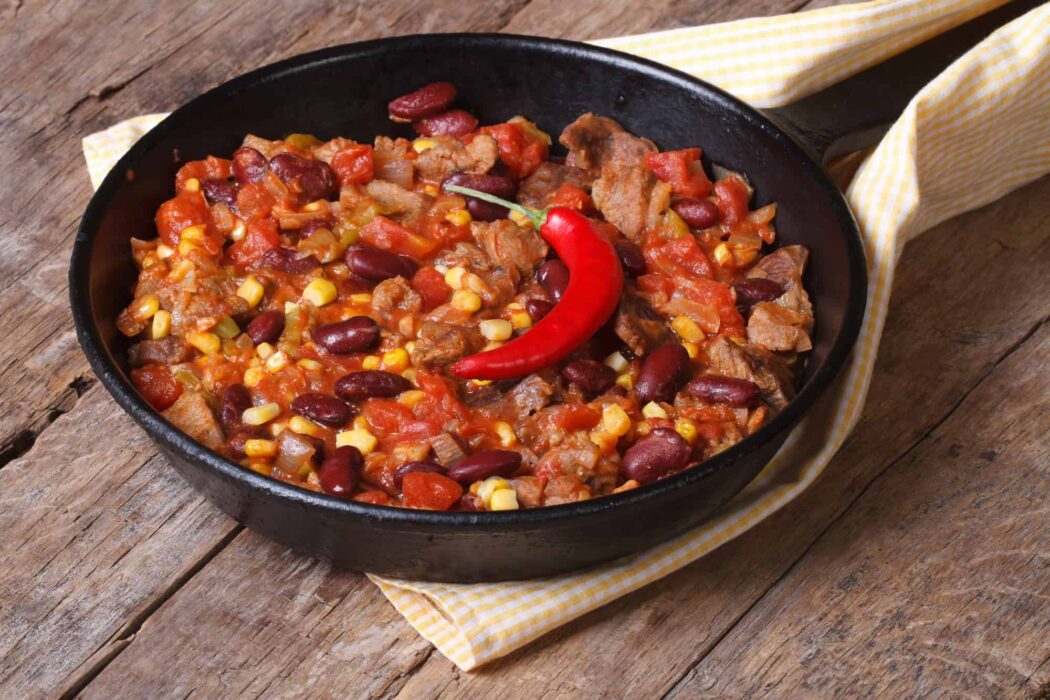 How to Make a Perfect Keto Chili?
In fact, preparing chili can be both easy and difficult at the same time. You need to simmer the chili for a couple of hours to get a great smooth taste, in which case more is better. If you simmer all the ingredients together for a long time over low heat, you will get a brighter and richer taste. You can also serve chili the next day because this way, the taste will become even brighter.
If we are talking about the best keto chili recipe, you've probably seen plenty of them. However, this keto chili is often simply ground meat stew with tomatoes and hot peppers. It can be delicious, but these options don't give you that excellent, thick, rich chili con carne flavor you are craving to taste.
And although the keto diet is built on healthy fats, if you cook chili with only meat, tomatoes, and cheese, you can end up with a too fatty dish. And who likes floating fat on their plate? To prevent this from happening, you need to supplement this recipe with an ingredient that will absorb excess fat and make the dish lighter and more nourishing.
You may be surprised, but this ingredient is cauliflower. Unexpected, right? In fact, cauliflower is my favorite vegetable on keto because it can give you so many substitutes for high-carb meals. For example, you can cook keto rice or keto mashed potatoes, which will have the most delicate light taste. Also, cauliflower will help you get the perfect keto-friendly chili flavor. Let's take a closer look at the recipe.
Keto Chili Recipe
My keto chili con carne recipe is no different from most of my ideas for preparing a routine keto dinner. Everything is as simple, convenient, and fast as possible. I think it's a wonderful adaptation of a well-known dish that deserves to be made by you. A serving of this low-carb chili contains approximately 7 grams of net carbs.
Ingredients:
2.5 pounds of low-fat ground beef

2 onions

2 tablespoons olive oil or ghee

6 oz canned tomatoes

2 green bell peppers

2 tablespoons tomato sauce

1 small cauliflower

Spices according to your taste:
chili powder

dried garlic

dried oregano

chipotle

salt.
Preparation:
Heat up your frying pan or heavy-bottomed pot, add ghee or olive oil, and heat a little. Add low-fat ground beef. If you use more fatty minced meat, then the cauliflower will not be able to absorb all the fat. Do not add salt at this step, as you need to fry the beef, and the salt will provoke the meat juices and stewing. Fry the beef until half cooked, stirring regularly.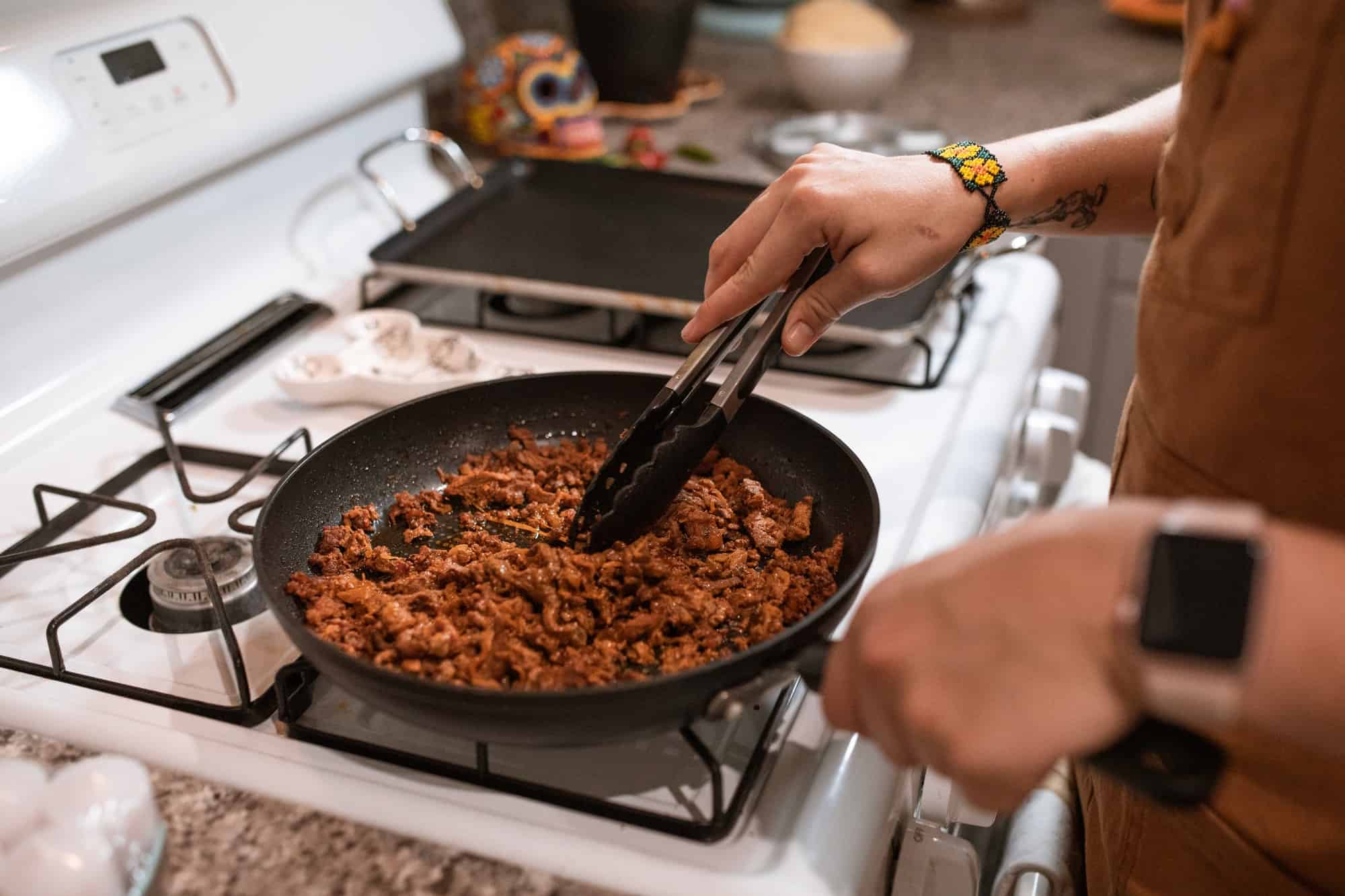 Finely chop the onion, chili, chipotle, and bell pepper. If you don't like the taste of green bell peppers, replace them with red ones, but remember that red peppers contain slightly more carbs. Simmer it together for another 5-7 minutes over low heat. Add your tomato sauce and canned tomatoes (or finely chopped fresh if you like). Simmer for a few more minutes.
Grind all seasonings. Add seasonings and salt to your meat and mix thoroughly. Simmer for a couple more minutes. Finely chop the cauliflower and add it to your chili. Next, cook it covered over low heat and constantly stir until the cauliflower is smooth.
Add a couple of cups of boiling water or broth prepared earlier. Reduce heat to low, cover your chili with a lid and simmer for a couple of hours, occasionally stirring so nothing burns. Remember that the longer you simmer the chili, the richer the flavor you will end up with. Be sure to taste your chili and add more salt or spices for the perfect taste.
Serve the keto chili with a bit of sour cream, chopped herbs, grated cheese, or keto dark chocolate cubes. Enjoy!
Important Tips
Use a large skillet or heavy-bottomed pot to simmer your chili long and gently. Choose a combination of sweet and hot peppers to your liking. Try different combinations, and you will get completely different chili flavors.
Grind spices yourself if possible to get a bright aroma. Also, if possible, make tomato sauce at home using simple keto recipes. The thing is, most store-bought sauces contain hidden sugars that you should avoid on keto. You can replace canned tomatoes with fresh ones, but in this case, you should chop them finely and simmer longer to get a smooth consistency.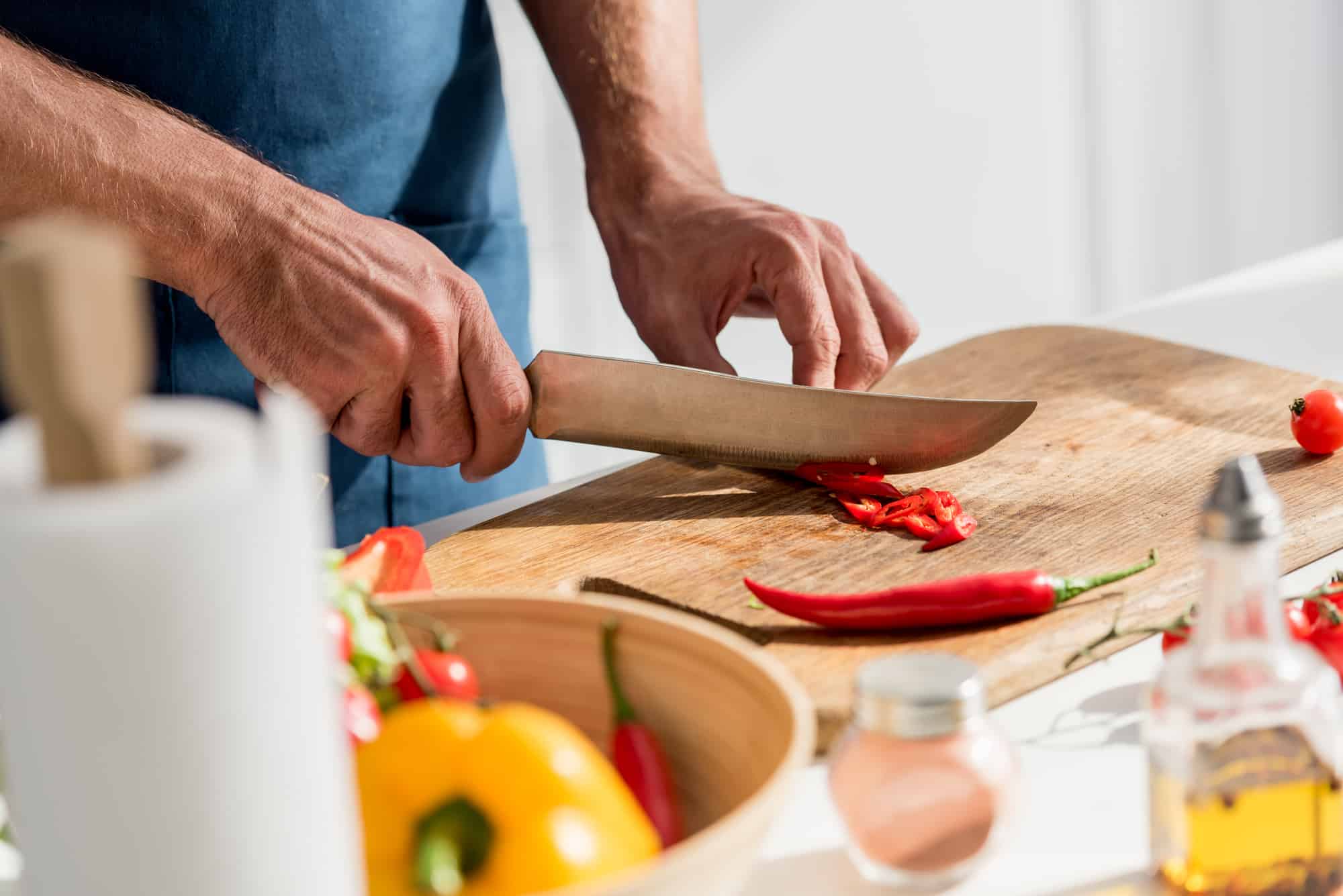 If your chili is too spicy, you can add some sour cream and grated cheddar to help reduce the spicy taste. You can also add some keto ingredients of your choice – celery, zucchini, sun-dried tomatoes, sugar-free dark chocolate, or cocoa powder. It may sound strange, but a dark chocolate cube creates an amazing chili flavor that is hard to imagine.
Conclusion
Chili con carne is a hearty dish that will warm not only your body but also your heart. Be sure to try this keto recipe because a low-carb diet is no reason to deny yourself various delicious treats. In fact, you can adapt any high-carb recipe for a keto diet. So don't be afraid to experiment and enjoy healthy weight loss!