Running or walking – we all move, and life is all about moving your body.
Being active and healthy is a recent trend, so the number of runners grows steadily. Some people run just " for fun," others – take running more seriously with placing goals and regular training. In both cases, you use your muscles and joints actively. Depending on your physical condition, your physique, and the intensity of your running routine, muscles will sore after it more or less, grow or become tighter in certain places.
So is there a way to avoid unpleasant effects from running and only keep the joy? Some of the big sports stars and athletes are doing yoga to perform better. Maybe there is a life hack in yoga runners should know about? 
Should Runners Do Yoga and Why?
Picture this, while you run, your calves, hips, and soles work harder. If you use specific footwear for runners – that can decrease the impact from constant bouncing and shaking when your feet touch the ground.  
Partially, the load is taken by your joints and spine that stabilize the posture and prevent you from injuries. But if and when muscles in low limbs become too tensed, the lower back and upper body have to adjust to that to keep your spine safe. Here comes the risk of getting stiffness and back pain.
At this point, I would recommend yoga in addition to the regular running sessions. Still, there is no scientifically confirmed evidence that something terrible can happen if you don't stretch before you run. So this is rather not a binding thing, but a place to choose for yourself. As long as it feels nice for you – go for it. 
I've put together some of the general points to know before you hop on a yoga mat.
What Type of Yoga Is Best For Runners?
Each body is unique, and runners' one is no exclusion. To incorporate yoga into your running training program properly, consider several factors:
Training cycle and goals. As a runner, you go through several stages: you learn how to run, increase miles, reach your peak in training intensity, and go through recovery phases afterward. So, knowing where you are in your running program helps to pick the most efficient yoga style.
Recent or previous injuries. Depending on the body and joints condition, you can include or exclude specific yoga postures from your practice. There will be a big contrast in the pace and style of yoga for runners if you need rehab or stamina development.
To Build Strength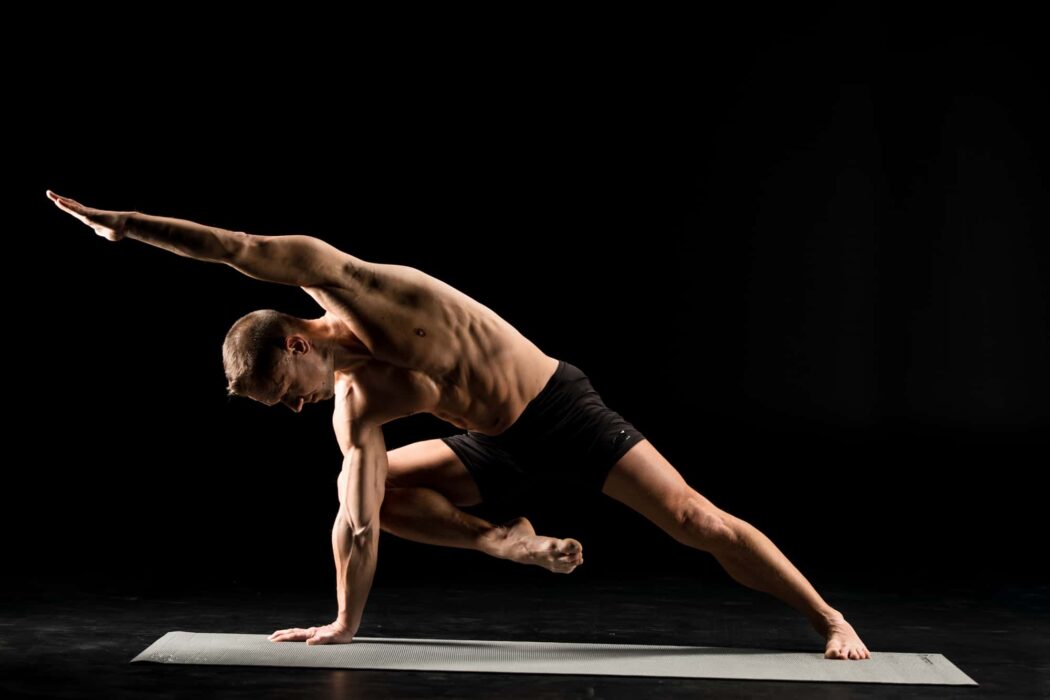 Yoga style: Ashtanga, Power Yoga
Benefits: Very dynamic and aggressive yoga style. A session can be taken as an intense workout; it includes constant flowing from one pose to another and connecting breathe and movements.
Such a class is very high in energy and sweaty. Please don't practice this yoga if you have a recent injury or surgery.
To Release Muscles and Become More Flexible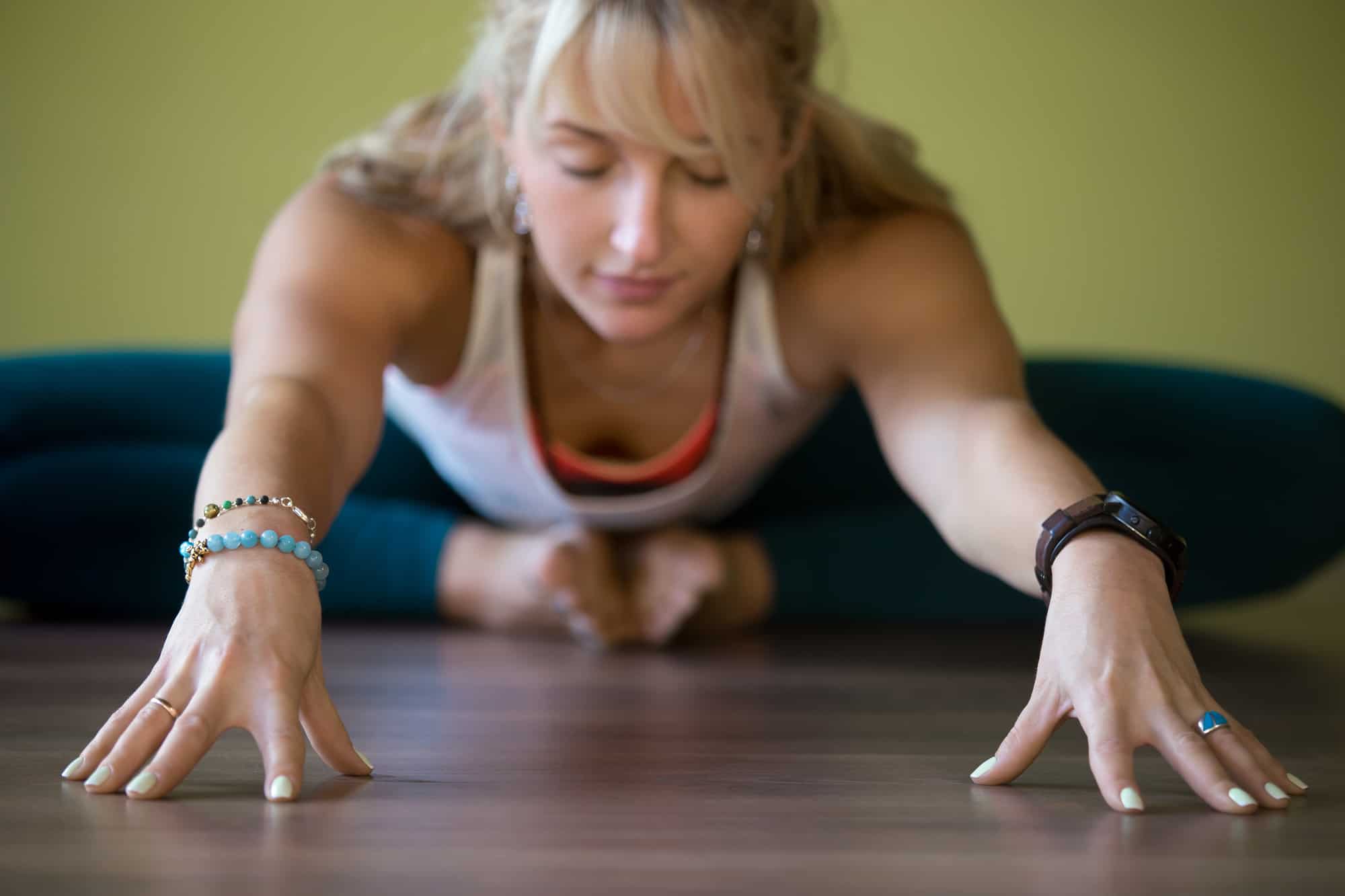 Yoga style: Restorative, Yin Yoga, Relaxation
Benefits: These are really lazy classes you can go to when you need to stretch and relax muscles deeply. Slow yoga sequences improve the focus and feeling of the body from inside.
Suitable for recovery periods when you're on a low energy level. Most of the time in class, you spend on the mat concentrating and lengthening muscles and joints, which adds to the recovery after intense training.
For Stabilization and Balance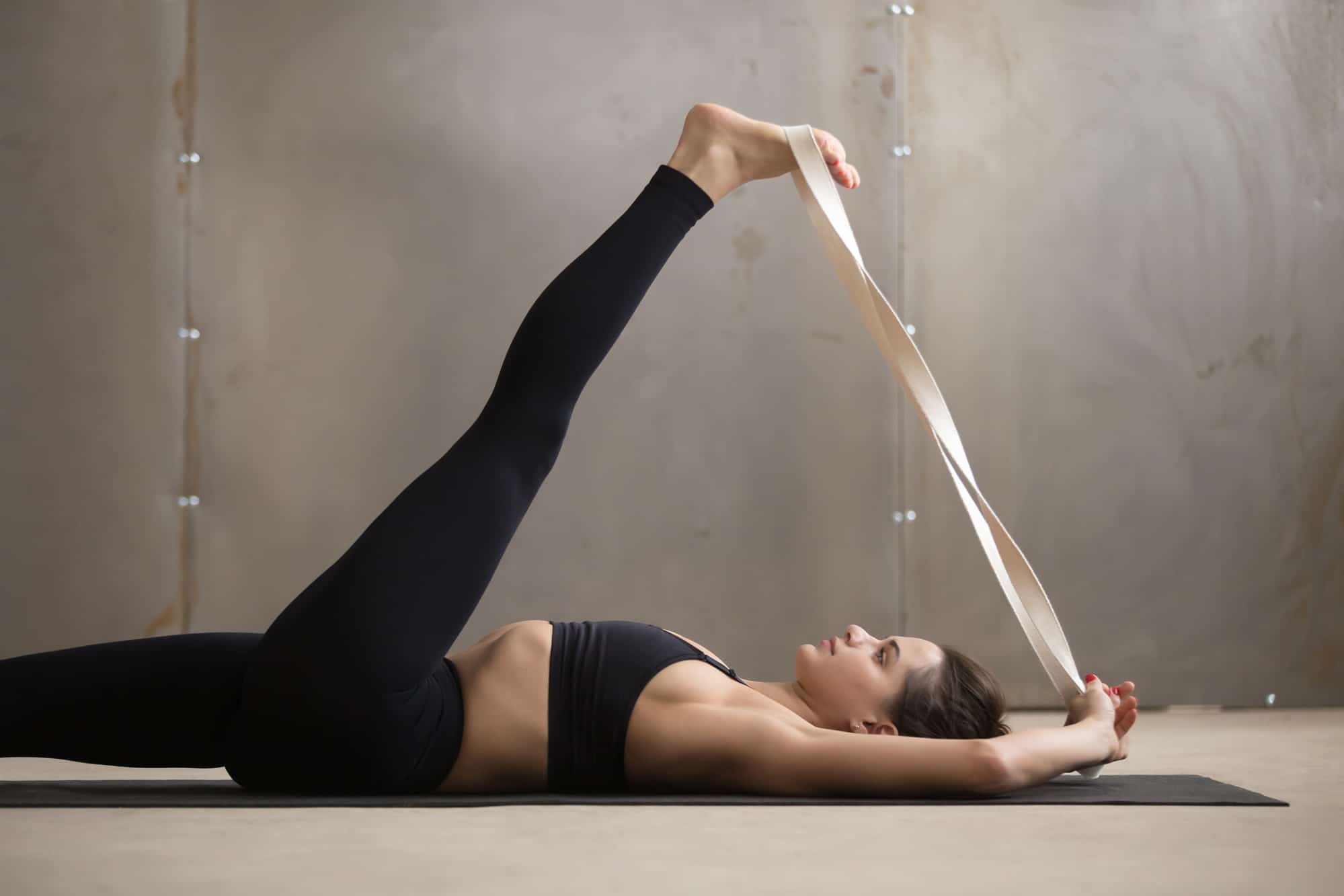 Yoga style: Hatha, Iyengar, some kinds of Hot Yoga
Benefits: These styles are suitable if you are in the middle between being a newbie and a pro. Hatha yoga sequences adjust quickly to the fitness level of the runner to get the most of it. 
Also, Iyengar yoga is good practice for rehab and releasing tension in deep tissue, and improving posture. 
Hot yoga class is for those who prefer to sweat actively. But be careful with stretching in a Hot yoga class. As the muscles are well-warmed in such practice, there is a risk of overstretching without noticing it. So listen to your body signals when you pick that one.
Simple Yoga Routine for Runners
In case you haven't decided yet on the yoga style you like, try a little bit of this and a small piece of that to figure out.
And to start with, you can use this simple yoga sequence good for runners:
<iframe width="560″ height="315″ src="https://www.youtube.com/embed/nzCMptGGZt8″ title="YouTube video player" frameborder="0″ allow="accelerometer; autoplay; clipboard-write; encrypted-media; gyroscope; picture-in-picture" allowfullscreen></iframe>
If You're a Runner, You Would Ask This:
How Often Should Runners Do Yoga?
Strength building yoga practice is good to do 2-3 times a week. However, if flexibility is your mission, try doing small yoga sessions every day. Figure out how much yoga practice fits into your schedule not to push yourself too much for it. 
Does Yoga Make You a Faster Runner?
Thanks to yoga, you get stronger core muscles, improved muscle control, and better focus. All that results in better overall performance as you run.  
Is It Better to Run or Do Yoga First?
You can do it before you run or after the session to release tight leg muscles, enhance lymph flow, and recover.