You may know Ian Somerhalder as one of the most famous vampires of our age; you may know him as an excellent producer or a passionate farmer and supporter of a healthy environment. And while all these parts of his life and personality deserve focused attention, we are here to talk about the health and fitness journey of the man. And about Ian Somerhalder body achievements.
Vampire Diaries may have featured Ian as a supernatural being with superhuman strength, but V Wars has shown its viewers the incredible transformation of Dr. Luther Swann. Aside from the challenging work on his aesthetics, Somerhalder is known as a passionate advocate of clean eating in his daily life.
Our stomach's balance is so important.
Mentions the actor in an interview with GQ Magazine.
Food is medicine, medicine is food: two thousand percent. You've got to check out your blood type, find out your vitamin and mineral levels, and when you start eating whole foods, you feel better, act better, and look better. Happy people build a happy society.
This single phrase reveals the essence of the actor's lifestyle.
Ian Somerhalder Workout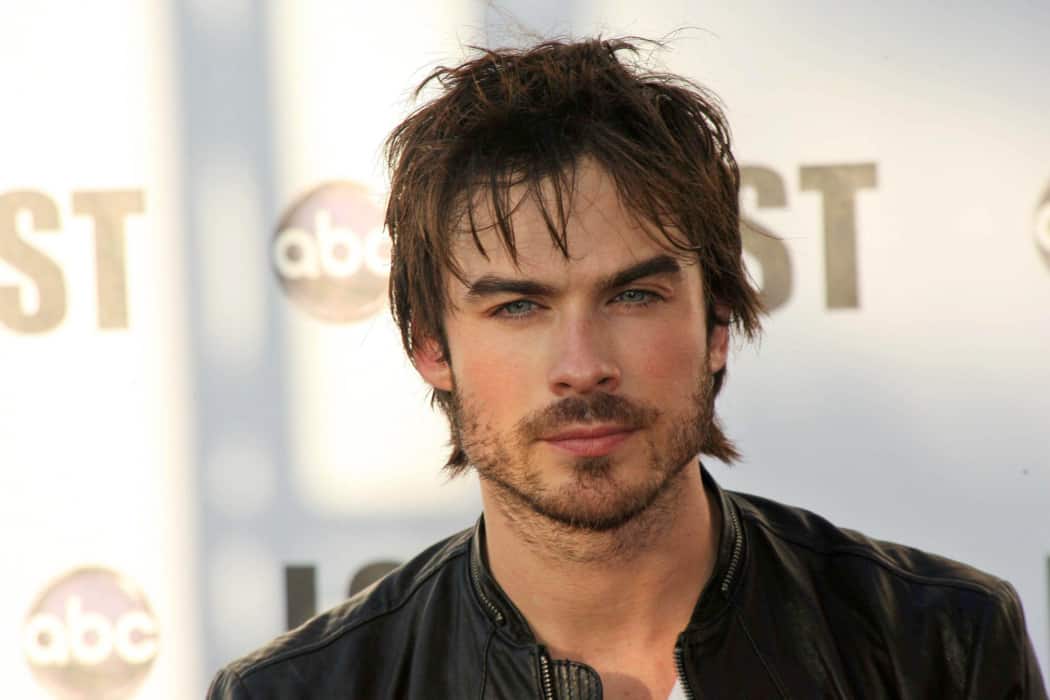 When it comes to working out, the actor can really push himself when needed.
Before filming V Wars, Somerhalder worked on an exhausting schedule working on the script and other directorial matters till 3 or 4 in the morning. Obviously, such a lifestyle was a poor medium for muscle growth. The actor was thin but needed to bulk up for filming. So in a short period of time, Somerhalder put its body through a crash course:
It is simple: train 4 days hard. Rest 4 days and shoot or compete. Only 4 days of training BUT 3 – 4 times per day,
he mentions in an interview with Men's Health.
At this time, the actor also increased his meals to five, sometimes six a day. He also kept a strict diet rich in protein, fats, vegetables, and good carbs, which was even more challenging than his regular clean eating. But more about that later.
If you are looking for a celebrity workout to follow, this crash course is not your option. Instead, you may choose his regular routine as a way of constant health maintenance.
Frank Grillo Workout to Get Ripped
On the regular days in-between filming, Somerhalder keeps to low-intensity fast cardio sessions a couple of days a week with proper stretching. (You can try this intensive stretch pose!) Plus, regular fast routines composed by his longtime trainer, Olympic strength coach Jance Footit. (Somerhalder prefers short training sessions of 20-30 minutes per day.
I sometimes train by stretching and doing high-intensity multiple workouts at the same time. I do multiple sets at the same time at the gym, always push and pull, up and down.
Plus, the actor mentions having rather active weekends with his family. For him, this is the time for those gym sessions but also for hiking in the mountain and walks on the beach.
Overall, Ian Somehalder's fitness routine is all about moderation and keeping you healthy rather than bulking up. In his daily life, he does everything to nourish his body and being active for pleasure.
Ian Somerhalder Diet and Nutrition
Speaking of nourishment, this is the pillar of Somehalder's lifestyle. We've already discussed the intricacies of healthy diets of lifelong movie athletes like Frank Grillo, but Somerhalder takes clean eating to the next level.
The family even grows some of their foods at home!
The first thing that leagues this actor together, though, is the bulletproof coffee. Ian is another fan of the product! Plus, remember those pancakes? Somerhalder admits to enjoying gluten-free pancakes twice a week. And, yes, he enjoys them. The actor disregards the popular notion of "cheats" and instead enjoys the treats.
Don't cheat, only treat.
The actor mentions his detailed menu in Harper's BAZAAR Food Diaries series.
Breakfast
Ian mentions having two breakfasts, actually. Sometimes, he drinks bulletproof coffee, sometimes tea. Other times he starts his day with broth!
I usually have a broth first thing in the morning with a bunch of supplements, like vitamin stuff, and green juices with my tea that I then whip in the Nutribullet with coconut oil and cacao and salt.
The second breakfast consists of nuts and vegetables. Both the measures by "two giant handfuls."
About twice a week, he eats those pancakes for breakfast.
Lunch
For Somerhalder, lunch is about fish and veggies. Since the actor doesn't eat much meat or poultry, fish is a typical product on his table. At this time, he also includes starchy vegetables and high-density fats.
Dinner
Unsurprisingly, Soerhalder's dinner looks a lot like his lunch. Also, fish, preferably broiled, and vegetables.
The actor does mention that he loves his wife's chia pudding once in a while. So this is yet another treat on his table.
In Conclusion
Overall, we see that Ian Somerhalder is pro healthy lifestyle in his daily life. Proper nutrition and active life is not only about filming for him; this is the pillar of his daily life. The actor is a passionate advocate of all things clean, healthy, and eco-friendly. You can often see his family at farmers' markets; they even grow their food.
Zac Efron Workout Routine – How to Build a Baywatch Body
Somerhalder's daily routine is the one you can easily maintain. Provided you include a few food options of your tastes. But, as the famous dietician Abby Sharp says, "his diet is boring." Thus, you may want to find those healthy foods that suit your taste more.
Overall, short but consistent workouts and spending your time hiking with the family can become the perfect addition to your own diet!
Sources: