We all know Frank Grillo for his "bad boy" roles in such movies as Boss Level, The Purge, Captain America, Warrior, Homefront, etc. It's hard to find a popular Hollywood action-heavy movie without this actor. Thus, one of the main components of his acting success is an impressive physique and devotion to preparing physically for the role as well. 
Looking at Frank Grillo's physique at the current age of years (!), you can't help but wonder how the actor can stay so ripped throughout all the years. 
Today, we'll be diving deep into researching the phenomenon of Frank Grillo's body. For fitness purposes solely. What's his workout plan? What types of sports or other activities does Grillo prefer? And, of course, we'll have a look at the actor's diet choices. 
What Are Frank Grillo's Workout Preferences? 
It's impressive how a person in his 50s can be so ripped and muscular. Most gym bros can't get such an impressive result in their 20s. However, for Frank Grillo, the peak of his physical form was actually 50! 
"In your fifties, you think you should be slowing down. I probably got in the best shape of my life at 52 years old, which is the message I try to tell people all the time, much younger than me. There are no rules, so don't think as you get older you get slower."
In the same interview, the actor mentions that it's been a "lifelong journey of physical health for him." Since a young age, he's been training. He even started wrestling at 12 years old! Thus, fitness for him is more than his roles.
In this fascinating interview, Frank has shared many interesting details on how exactly he maintains such a form. The short answer? Sport and fitness for him are more than just an acting part; it's his lifestyle. The detailed answer? Coming in minutes. 
Workout Plan
Basically, the actor trains in the mornings every day! On an empty stomach, after coffee only. The Bulletproof coffee my fellow author mentioned in her article! The results are noticeable, to say the least. 
You should definitely check the actor's full interview, but a short overview of his workout plan is the following. 
Warm-up/Cardio
Swimming lapses for 20 minutes  
or
Shadowboxing (3 sets of 3 minute rounds) – as a quick warm-up 
+
Waterbag boxing (10 minutes) – Frank mentions that a waterbag is anatomically the closest to the human body. 
Core
Stretching core on stability ball – a pike plus rolling back and forth for 10 minutes (plank walkouts as an alternative)
Ab wheel or weights – 5 sets of 10 reps
Core Finisher (done after strength workout)
Plank Knee-to-Elbow – 15 reps per side
Plank Hip Dip – 15 reps
Single-Leg Cross-Body Crunch – 15 reps per side
Weight Training (Option 1) 
Goblet Squat – 3 sets of 10 reps 
Deadlift – 3 sets of 10 rep 
Pullups – 3 sets of 10 reps
Strength Training (Option 2) 
Barbell Shrugs – 5 sets of 8 reps
Lateral Raise – 3 sets of 15 reps
Bent-Over Lateral Raise – 3 sets of 15 reps
Explosive Pushups – 3 sets of 10 reps
Is It All About Boxing? 
For Frank Gillo, boxing is an integral part of preparing for his roles and daily life. As a result, he usually complements his workouts with boxing and pads, whether after strength and conditioning or before. 
These are usually the repetitive combinations that make this fitness segment natural and all about muscle memory. The actor admits to subconsciously repeating the combinations in his daily routines, e.g., when shopping. Box is so crucial part of his training that it sips into his mind even while resting. 
Chris Hemsworth's Workout: Norse God Approved
In preparation for various roles, the actor has also taken up jiujitsu. Outside of the acting scene, his training partner mentions that Grillo "can take a punch" and "he's got great footwork." 
Nowadays, the actor trains at box 'N Burn Academy and Fortune Gym. 
In an interview with Sean Hyson, the actor highlights: 
"I've never done fucking steroids."
What Is Frank Grillo's Diet? 
The actor keeps to a paleo diet on the regular. Among the common things to find in his fridge are 
Eggs 
These are the basics for anybody involved in fitness. They are full of so-needed proteins to grow muscles. If you embark on a fitness journey (not necessarily following Grillo's regime), you are literally bound to have eggs at home at all times. Just remember other actors' love of eggs, like Jason Momoa for example. 
Lean Meats
The actor's paleo diet mainly includes lean meats such as beef, turkey, and chicken. All of his "meats" are grass-fed; that is the rule. The actor's favorite cooking method is grilling – to keep the meats as healthy as possible. Speaking of which, salmon is the staple of the actor's grilled meals. Its meat is full of essential nutrients, protein, and fats. Plus, it literally comes with zero carbs! 
Greens (Arugula)
Greens are another regular product in Grillo's fridge. The actor adds all kinds of veggies and green to his meals, but his favorite choice is arugula. Raw arugula is one of your healthiest greens options. Among its benefits is protection against cancer, inflammation reduction, and osteoporosis prevention. The actor mentions getting frequent inflammation from his training, so arugula seems like a viable choice. 
Pancakes (just add water pancakes mix – with almond flour)
Bulletproof Coffee
Frank admits to drinking bulletproof coffee since the start of the show Kingdom. So, for quite a few years already. The actor admits to adding special creamers of the same brans made with the use of butter. Considering his lean eats diet, you have to saturate your body with fats.
Supplements
In addition to a healthy paleo diet, Frank Grillo takes specific supplements to boost his health. For 56 years, it's not a long list. Impressively, it contains only three regular supplements. Which more or less coincides with the essential Keto supplements.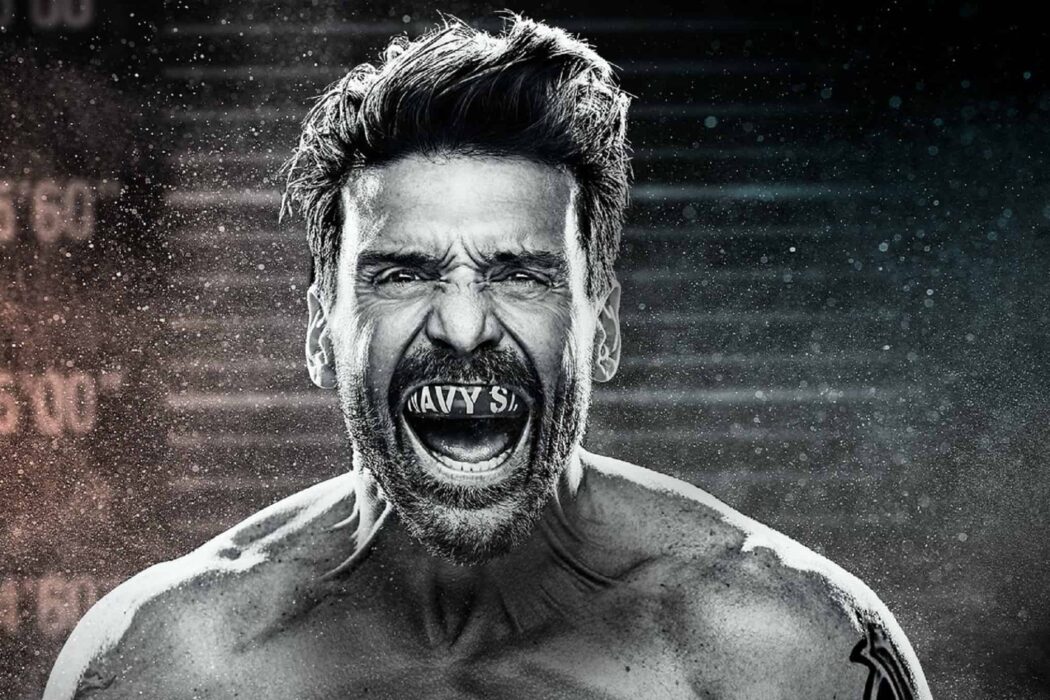 No's 
Alongside the regulars in his fridge, Grillo shares his "no's" that can never be found in his kitchen. Well, except for the time his son stays over and the doting father tries to provide the sweets. 
Soft Drinks 
Soft drinks and candy bars are not something you can find in his regularly. However, there is another tiny pantry/fridge door that leads to the world of a teenager's food preferences. But it's purely for the son. So if you want to follow Frank Grillo's diet, I suggest removing all such temptations. 
Zac Efron Workout Routine – How to Build a Baywatch Body
Not Organic Foods 
The actor is a big advocate of organic foods and pays attention to eating organically specifically. After all, this is the staple of a paleo diet. However, I suppose those kid treats surpass this rule. 
Yes, there is one comfort food that Frank Grillo adores – pizza. The only exception – it's gluten-free pizza. He ctor usual almond flour or any other paleo-friendly kind of flour. 
Overall, Frank Grillo is a great cook, which is totally expected considering his Italian roots. The actor mentions that he's good at cooking most Italian icons like pasta, lasagna, pizza, etc. 
In Conclusion 
Frank Grillo is an exemplary actor in action-heavy movies. A great combination of acting and the physique needed for "ripped" roles has made it one of the most famous actors of the genre.  
His devotion to fitness, though, runs deeper; it's been his lifestyle for as long as he can remember. Frank Grillo's workout and diet plan are how he lives, not works. So if you want to follow the actor's training and diet, you'll also need to turn over your habits, daily schedule, and so on. As a result of such lifestyle change, you'll uncover that you are more powerful than you think and that age will not be a limit to a full life. Just like Frank Grillo does at his 56!
Sources