It doesn't matter if you want to lose a lot of weight or just a couple of extra pounds. Dinner must be part of your weight loss plan. In this article, we will tell you some weight loss recipes for your diet dinner.
Many people ask the question: "What are healthy dinner recipes to lose weight?" After all, as you know, it is not recommended to overeat at night.
Nutritionists are encouraging: you should not exclude dinner; you can eat well and tasty in the evening. At the same time, it is not at all necessary to dwell on one specific food.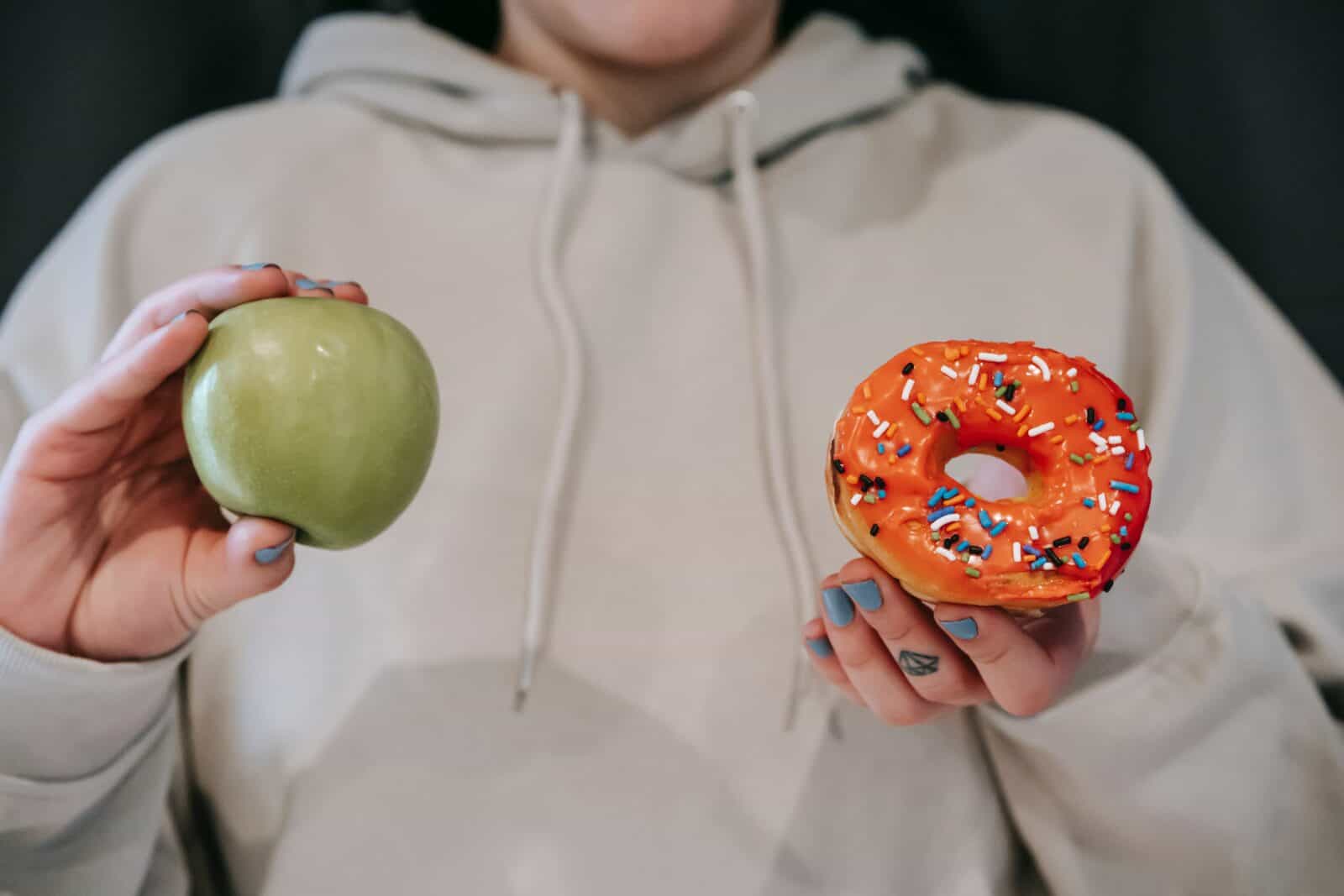 Weight loss dinners are not a myth at all. Your main task is to select healthy foods and take into account some simple recommendations. Following our recommendations, you can make your dinner bring you gastronomic pleasure and help you lose weight.
In this article, we will tell you what, when, and how to eat in the evening to lose weight. Stay tuned to find out healthy dinner ideas for weight loss.
Should I Eat Dinner to Lose Weight?
After a busy day at work, a wonderful dinner is our reward and deserved pleasure. Healthy eating is much more important than we think. Besides providing us with pleasure and satisfaction, it helps to maintain lightness, energy, and resistance to stress during the next day.
You need to get a balance of proteins, carbohydrates, minerals, vitamins, and essential antioxidants during a healthy dinner. Moreover, easy weight loss recipes are the key to your weight loss goals.
Main Advantages of Diet Dinner
A balanced and healthy dinner protects you from high blood pressure, diabetes, cardiovascular disease, osteoporosis, and even cancer.
It accelerates metabolism. A proper weight loss dinner is very important and effective as it improves metabolic functions. With a well-balanced dinner, your weight can remain within the desired range.
Healthy dinners can balance the endocrine system and normalize blood sugar levels.
It helps to save important vitamins and minerals. You'd better get another dose of all the vitamins, minerals, and nutrients your body needs before they dry up during sleep. Unfortunately, many people believe that they can eat something for breakfast, have a snack at work and avoid evening meals. The point is, that breakfast is indeed an important part of a healthy life, but dinner is what will fuel your body and mind until your next breakfast.
It stimulates appetite. Those who include healthy evening meals in their daily routine have an excellent appetite in the morning. Dinner can support your body to function properly, making breakfast more delicious and healthier.
If you eat healthy food for dinner, rich in vitamins and fiber, you can reduce your digestive problems (acid reflux, colitis, etc.)
A healthy dinner menu, rich in various elements, promotes sound, and healthy sleep. Forget about waking up hungry or having insomnia after a heavy meal before sleep.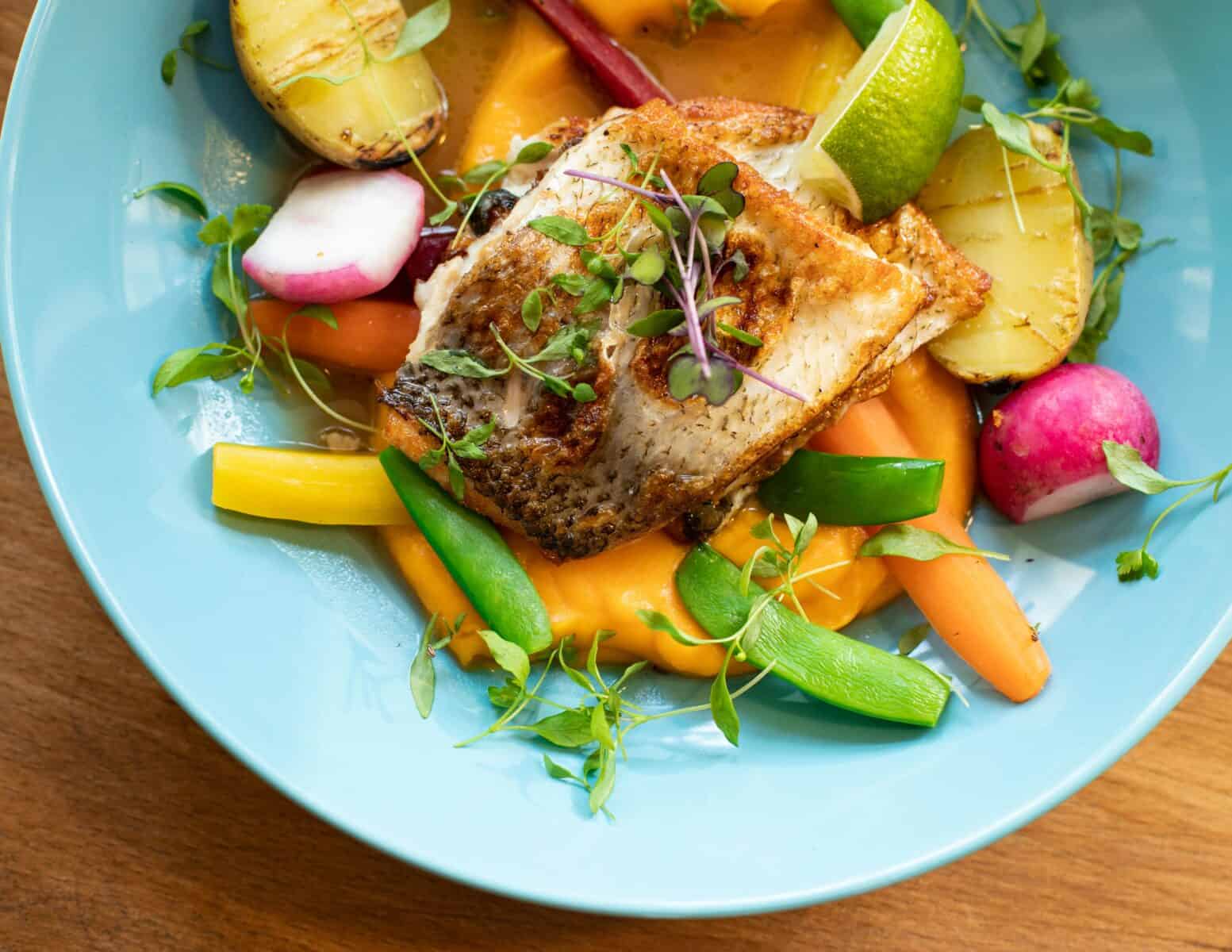 What Should I Eat For Dinner to Lose Weight?
What is it, your healthy weight loss dinner? Before plunging into the world of recipes for weight loss dinners, let's discuss what a healthy evening meal should be. Here are some tips for your weight loss dinner:
Forbidden foods. Forget about fat and carb dinners. Simple carbohydrates and fatty foods are not the best for dinner when losing weight.
Serving size. With proper nutrition, dinner should be light, so you will have to forget about large servings. Place two palms together for your standard dinner portion. It turns out about 250 grams for women and 350 for men. Protein should take only a third part, and the rest of your dinner is for veggies and complex carbs.
Calorie content. Choosing your dinner ideas, you should plan 20-25 percent of your daily calorie intake. That is, up to about 400-500 kcal, if you need to maintain the weight. For those who want to part with extra inches and are looking for a low-calorie dinner for weight loss, the numbers are different – about 300-350 kcal.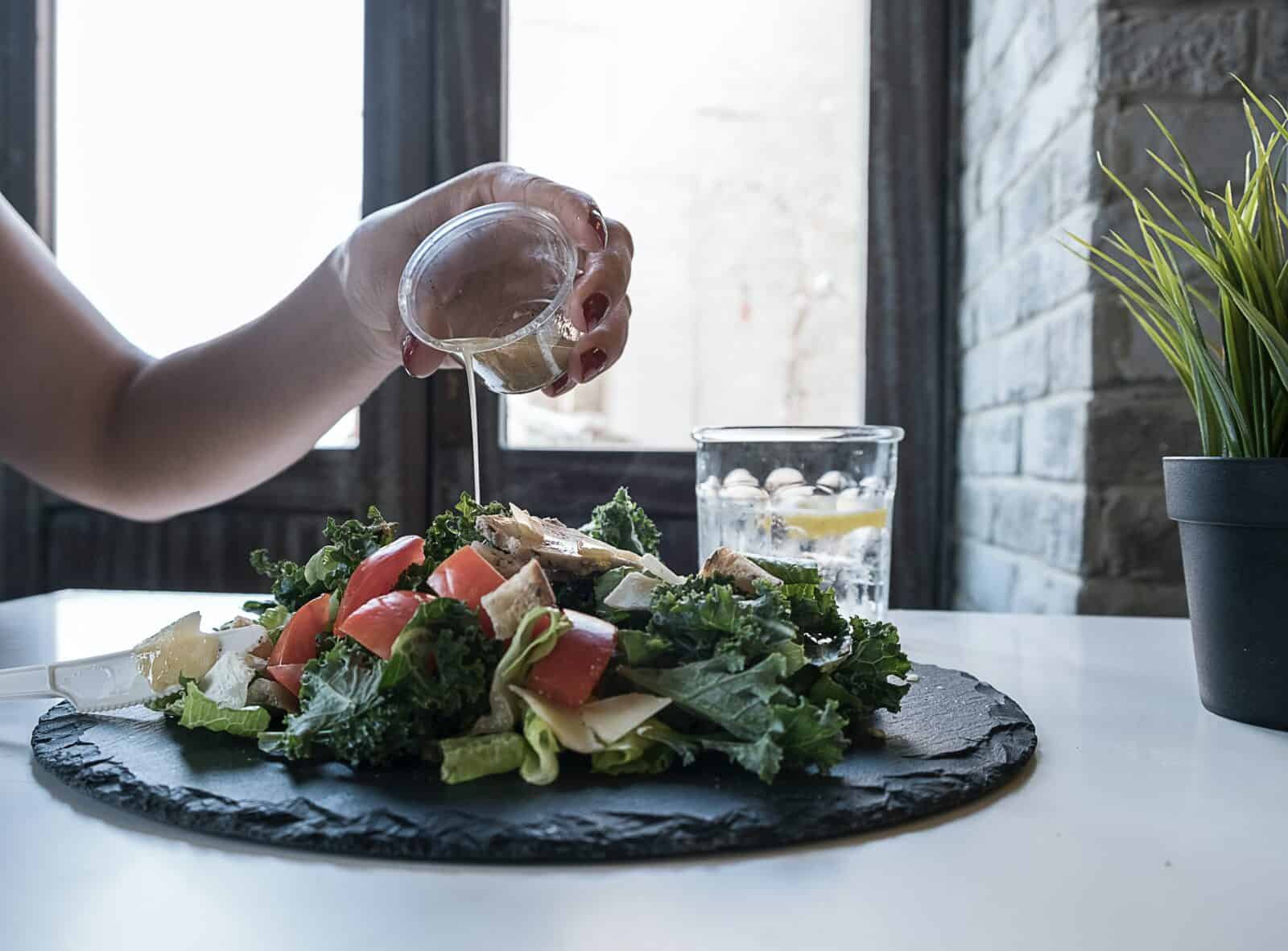 What are the Rules of Healthy Dinner?
Dinner time. There are no universal numbers. This time is selected individually since it completely depends on your daily routine. The main condition is that the last meal should be no later than 3-4 hours before going to bed. Simply put, if you go to bed at midnight, feel free to have dinner at 8-9 pm, and don't worry about your weight.
Physical activity after a meal. Even the most weight loss healthy dinner meals can be deposited into fat if you turn into a couch potato. This does not mean that you need to run a marathon after a meal – take a walk before bed, play with the children, and do household chores. A little physical activity after dinner is the key to proper absorption and digestion of food.
Individual characteristics. Almost all of us have food that is poorly absorbed. For example, even if you are a bean lover but feel that they are poorly digested in your body, you should not pick them for dinner. Foods that digest well include chicken, eggs, cottage cheese, some fruits, and non-starchy vegetables. To increase the speed of digestion, the food should be stewed, boiled, or mashed.
Healthy behavior. We can tell you what you need to eat for dinner to lose weight, but it is no less important HOW you will eat your dinner. Forget about dining in front of your PC, watching TV, or reading a book. Chew your food well for better absorption. You should not drink coffee an hour before dinner and an hour after. It affects the adrenal glands, which slows down the process of digesting food.
Now let's take a closer look at some low-calorie dinner ideas.
5 Easy Healthy Dinner Recipes
Whole-Wheat Pasta with Seafood
Take 100 g of pasta, 200 g of seafood, and tomato sauce. For the tomato sauce, blend 2 medium tomatoes, a pinch of basil, dill, and parsley, add a little pepper.
Fry the seafood in a spoonful of olive oil for 2-5 minutes. Pour over the sauce, and stew until tender for another 5-7 minutes. Simultaneously boil pasta in salted water and drain it. Place your pasta on the plate, pour the mix of seafood in the middle, and enjoy it.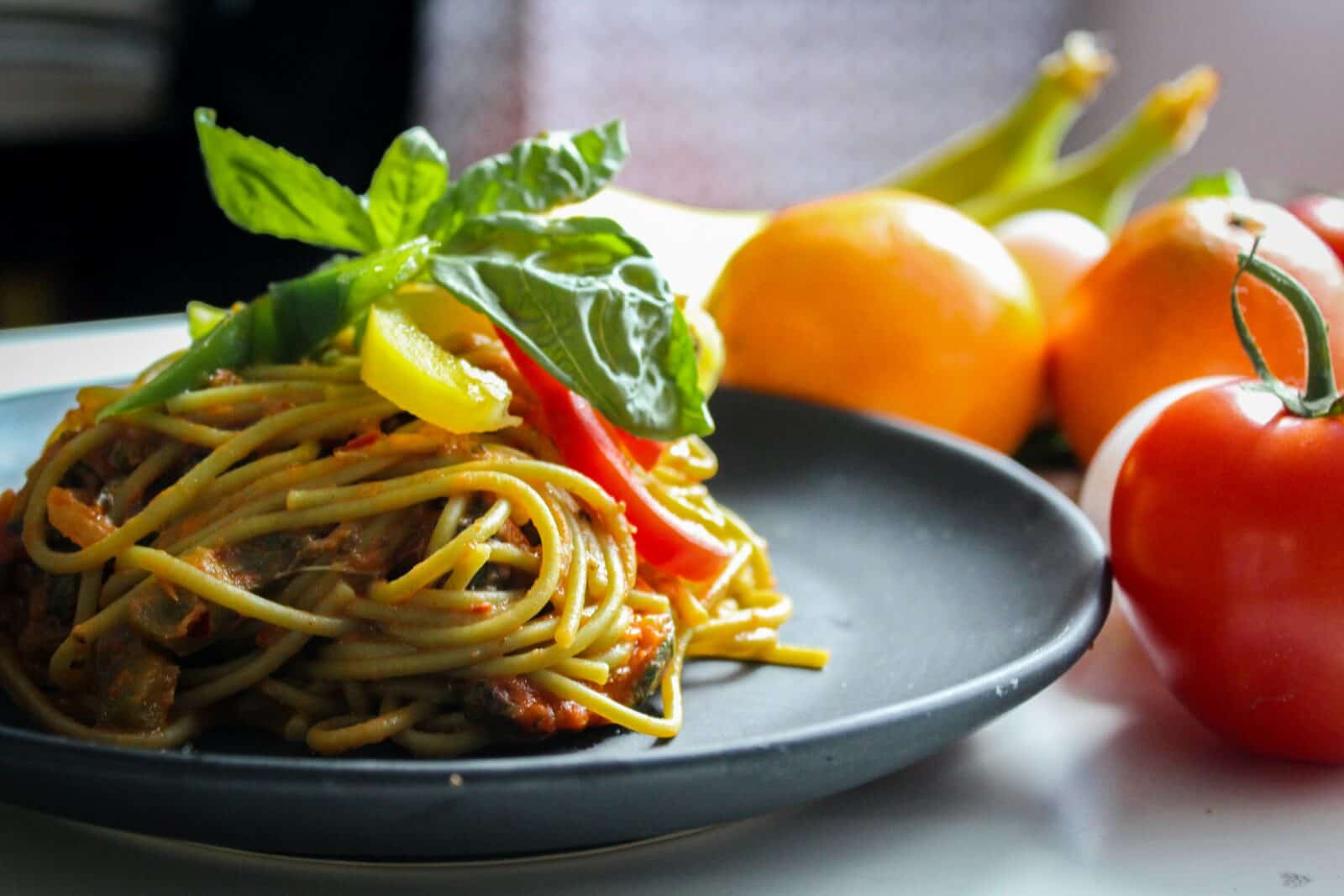 Salmon with Rice and Broccoli
Take 150 g of salmon, boil or steam it, add a pinch of salt, and season with spices. Boil rice and broccoli separately until tender and put on a plate. Add salmon, sprinkle it with lemon juice, and add some herbs. You can complement the dinner with bell pepper salad with onions and tomatoes.
Chicken with Stewed Vegetables
Cut 100 g of chicken breast into slices, mash some cauliflower, dice one carrot, bell peppers, and onions. Then add two tablespoons of peas.
Add all the ingredients to the saucepan, pour in a little water, and simmer until tender. Five minutes before the end of cooking, add spices and a clove of garlic. Sprinkle with herbs when serving and garnish some greens.
Beef Patty and Salad
Take 100 g of ground beef, and add minced garlic and onion. Form a patty and steam for 10-12 minutes. While the patty is cooking, cut some cucumbers, a large tomato, yellow bell pepper, some lettuce, and cut some onion into half rings. Prepare the sauce using a mixture of a tablespoon of lemon, olive oil, and a pinch of white pepper. Season the salad with the mixture and serve with the patty.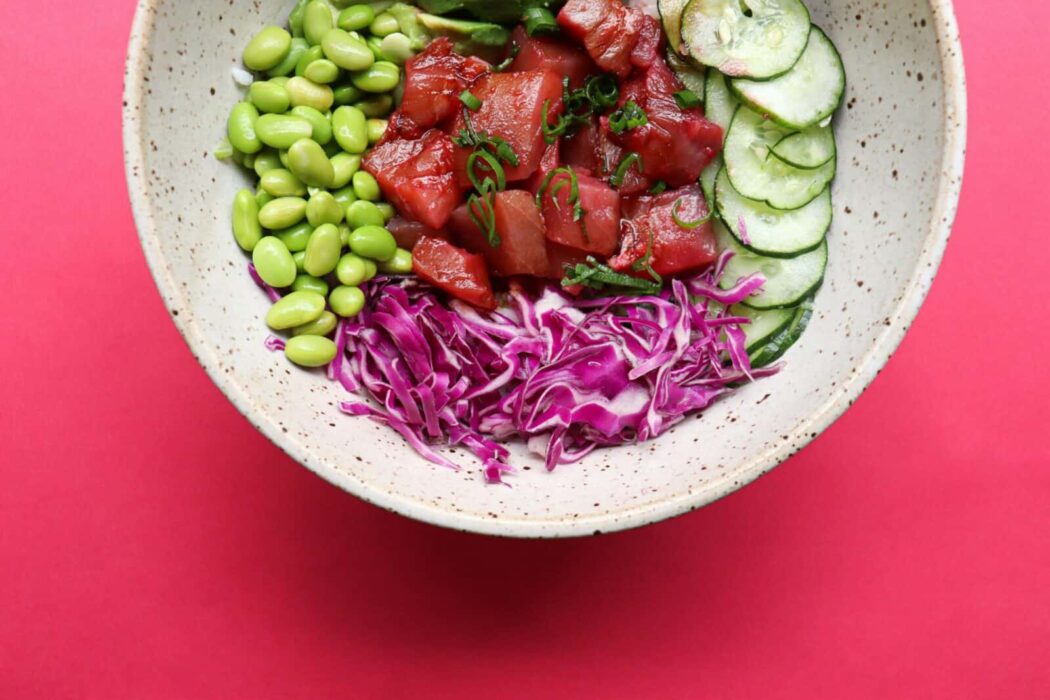 Bean Salad with Tomatoes
This dinner recipe is a perfect idea for vegan low-calorie meals. Cook the beans until tender. Peel the bell pepper. You can pre-bake it to soften the taste. Chop celery and tomatoes, red and green onions, and parsley. Mix vegetables with beans in one bowl. Season the salad with olive oil, mustard, and spices. Bon appetite!
Conclusion
A proper dinner is a great way to stay fit, healthy, strong, and sleep well. By following these simple rules of healthy eating, preparing delicious and healthful meals for yourself and your family, you will get a huge benefit for the body. Do not neglect this important meal, and you will feel better and stronger tomorrow.
You can always prepare a healthy dinner for weight loss. These dinner ideas have a beneficial effect on the digestive system, do not leave a heavy feeling, and saturate the body with nutrients. Try to cook some of these dinners, and you will be totally satisfied!