2020 lockdown and multiple restrictions have brought change to our daily lives. With the increasing worry over the pandemic, a healthy lifestyle becomes a burning necessity and a challenging endeavor. At a time when no fitness centers are working full-time, a home gym set is your best chance to maintain your physique without risks. 
This year, home equipment has risen in popularity all over the world. The more cautious customers start with something small like dumbbells or a stepper. The more devoted gym enthusiasts go for medium-sized and big-scale sets. However, choosing a whole system requires much thought and care. This significant decision has better pay off! 
That's why we've prepared a list of the best-reviewed home gym systems for your personal use! 
Smart or No Smart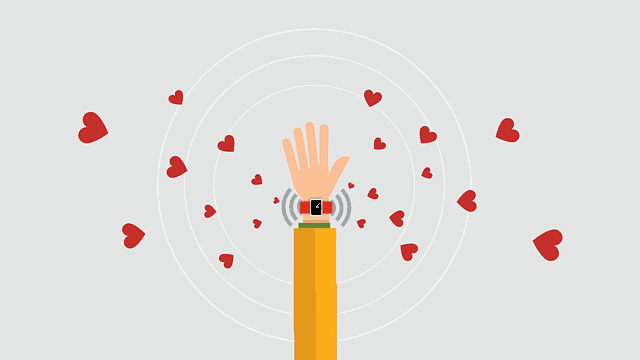 A critical issue to consider before checking the models is whether to look for Smart sets or the more traditional ones. This is a choice that is highly individual and mostly depends on the budget. 
Smart technology sets are several times pricier than the old-fashioned equipment. Yet, they offer a superior experience. High interactivity comes in handy with many settings, personalization options, health and progress tracking, and simple Internet connection for entertainment and business purposes. 
We've included a few highly functional treadmills with at least basic smart systems for the best 2021 experience in this list. 
Bowflex Blaze Home Gym
This home set is the best offer for the price. Bowflex comes with around 60 various exercises for full-body training. You can get the whole system for just $799. However, its functionality can easily be worth around twice its price. 
Sliding rail is a unique feature for the sets of this price range. It offers an opportunity for leg presses and aerobic rowing. 
Best Treadmill Shock Absorption
Bowflex Blaze is a basic system without the Smart options. Yet, the functionality of this full body workout machine does not require additional features to be effective. 
Powertec Fitness Lever Gym WorkBench 
Powertec Workbench has impressive customer reviews and comes at a reasonable price range 
Among the pros of this system is its fantastic heavy-lifting range. Only a few other home systems offer this scale of capacity, and none are as functional as this workbench. Its load capacity is:
press arms: 500 lbs. 

cable: 300 lbs
A sliding seat offers room for adjustment while maintaining excellent stability during heavy-weight workouts. Note the item's weight when considering it for your home: 291 pounds! This system comes at a reasonable $1,500. 
View this post on Instagram
If you are looking for something massive and all-encompassing for your garage, this Functional Trainer would be the best home gym. If you are one of those enthusiasts who love a great variety of attachments, look no further! This home gym machine is the ultimate "All in One" system for your home. It covers a wide range of full-body exercises, including smith deadlift, deep squat, flat and incline chest press, free weight exercise, and a variety of arm and tricep exercises, seated row, chest fly, and so on. Enlisting all the functions and attachments would take an eternity.
This machine is highly adjustable to be the perfect fit for all users, no matter their height, weight, etc. The machine's capacity allows you to lift up to 333 lbs. 
Best Stationary Bikes with Moving Arms
MiM's weight is 579 lbs. This is also the most expensive set on our list that comes up to $4,400. 
Tonal
This is a unique type of home gym machine. This is where that Smartness comes in. It may look like a simple wall screen, but it is more functional than that. It comes equipped with electromagnetic arms with the capacity of 200 pounds, which is significantly lower than the previous options, but enough for an average user. 
The smart system assesses your physical shape and set goals to offer the most suitable training program. Its price is $2,995, but you can order a few add-on accessories like smart handles and bars for $495. An obvious advantage of such a system is its size and design. 
JaxJox
View this post on Instagram
Another Smart option we'd like to include is JaxJox that offers a more varied and full-body experience than the previous equipment. Consider it a personalized AI home gym that is better than a local gym instructor.
This interactive fitness studio comes with a touchscreen TV, smart dumbbells, a smart kettlebell that can adjust weight, a mart push-up device, and a massaging foam roller for relaxation. Plus, it includes AI technology that tracks your progress and creates a training routine. All this Smart magnificence comes for $2199 plus a monthly subscription fee for all the Smart functionality. 
Everfit Folding Treadmill
For those who require more focus on cardio, a functional treadmill is the best option. Everfield comes with a powerful motor, a monitor to track your progress, 12 programs and speed levels, and a fold-down design. This modern treadmill is energy-efficient, compact, and functional. 
The Best Cardio Workouts for Gym and Home
This piece of home equipment is cheaper than the previous options but comes with fewer exercise options. You can buy this treadmill for a bit over $400, depending on the retailer. You can also update the basic version with a running belt to improve the experience. 
Note: Its maximum weight capacity is 100 kg (220 lbs).
Conclusion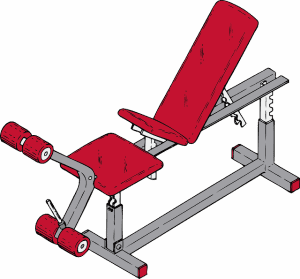 This list includes a variety of home training options when all the gyms are closed. Consider your options carefully when choosing the right equipment for your home. Please, take into account such criteria as the size of equipment, its weight, and functionality. It's always great to have professional and diverse equipment at your exposal, but do not spend more than you can spare on something useless for your training routine. 
You can always upgrade the set for more accessories when the time comes!