To achieve maximum fitness performance, experts recommend maintaining a regular stretching routine. Your muscles require relaxation and stretching to prepare for workouts and to alleviate the tension afterward. Choosing the proper stretching technique is essential for safe and effective training. 
Hyperbolic stretching is a trending technique meant to increase flexibility and aid muscle growth. The method was developed by a personal coach Alex Larsson using ancient stretching techniques. It guarantees a drastic increase in flexibility and improvement of muscle training in the four weeks of a standard course. The favorable reviews and user stories show the high effectiveness of the approach. However, some rare reviews show that the technique is clearly not as effective for everyone.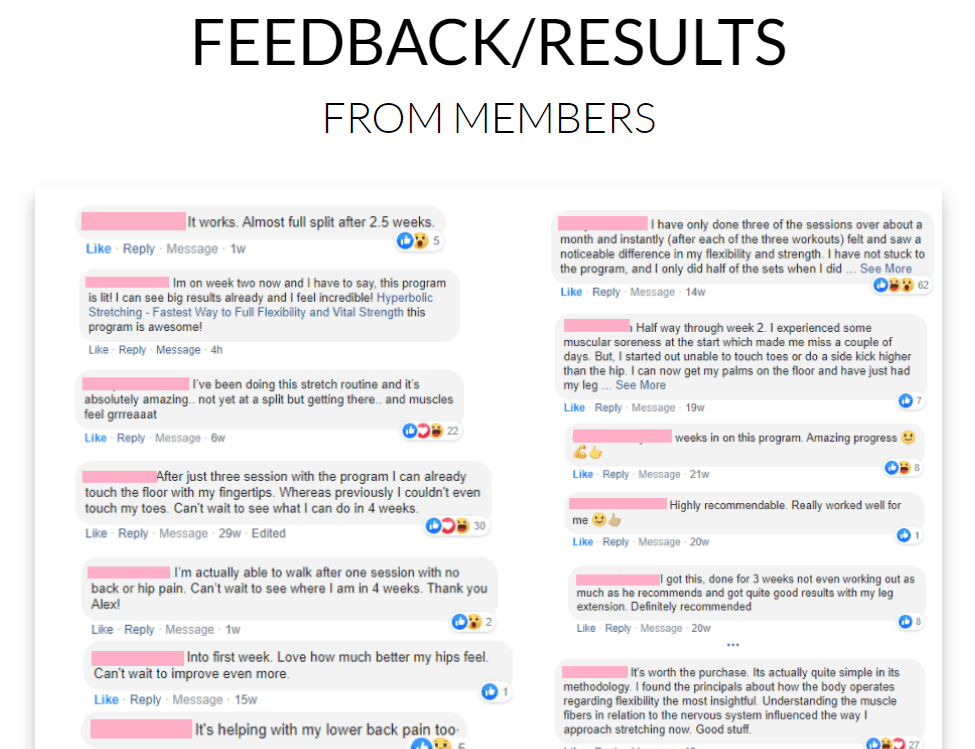 What is hyperbolic stretching?
The creator of the program is Alex Larsson – a programmer in the past; the man quit his job to find his vocation in becoming a fitness and flexibility trainer.  
The approach is being implemented in various yoga, martial art classes, and fitness establishments in different countries, but the main focus is paid in the US and Canada. 
Intense Side Stretch Pose (Parsvottanasana)
A fair warning: do not be triggered by its core system. It has two courses, one for women and one for men. I'm anticipating your questions here – there is nothing disrespectful in the system. The creator just considers differences between our anatomies and tailors exercises to suit them perfectly. 
The traditional stretching plan lasts four weeks. If needed, the course is repeated. At a certain point, the stretching should no longer bring pain, and tension is gone. 
Often, the lack of stretching stagnates your progress and doesn't allow the full range of motion. So, what exactly does this program promise, and does it provide everything it promises? 
What Is a Hyperbolic Stretching Program?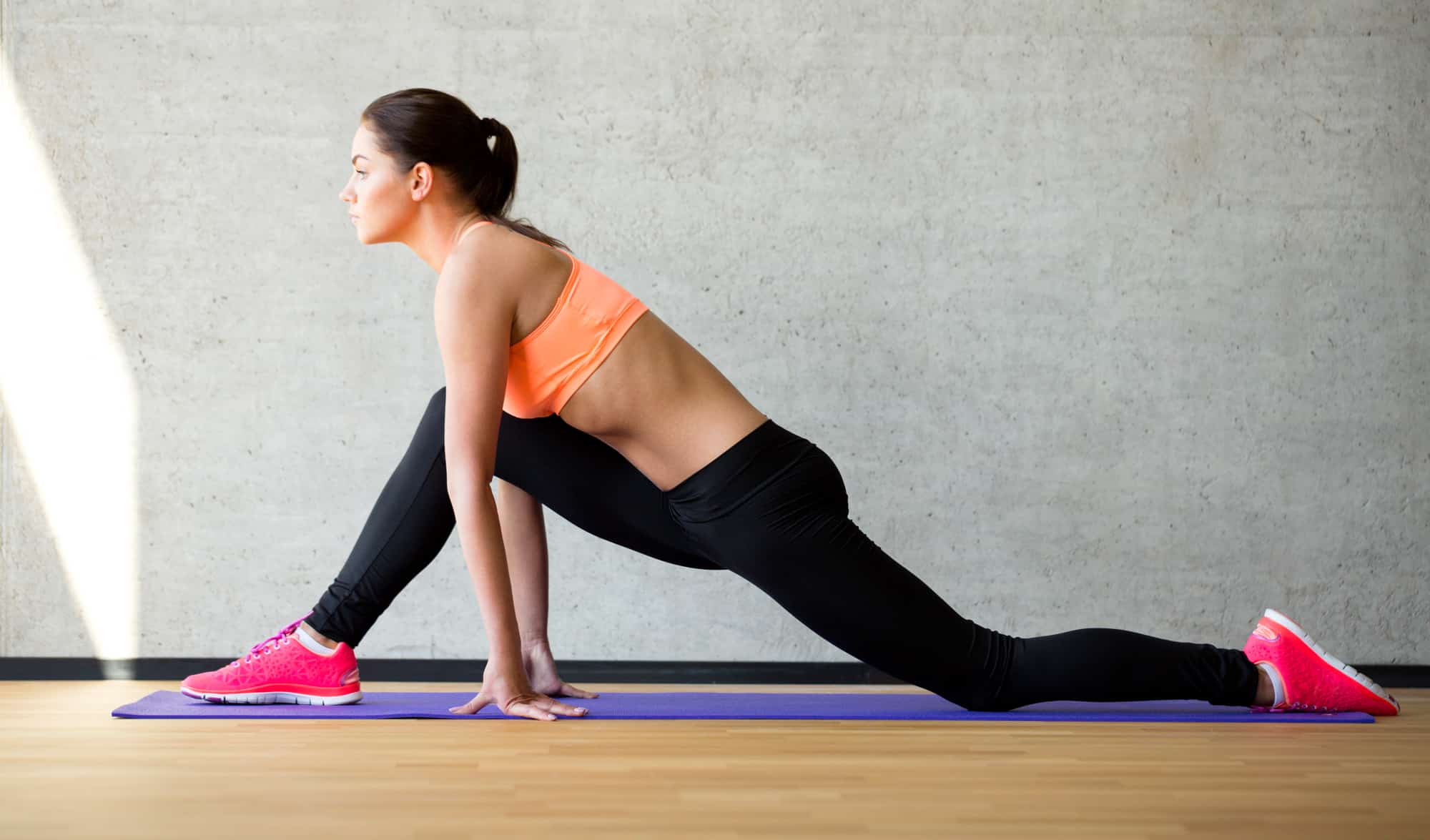 The program's official website has around 80 thousand official subscribers and even more people interested in adopting the system. The website offers the choice between two programs at the start – for men and women. As you choose your desired program, you can view the reviews of real people who've completed it. You can see the quick transformations in before and after pictures. Judging by the shown results, people can reach their splits in the span of four weeks (of course, if you were anywhere close to them, to begin with). 
Overall, from personal experience, proper exercise techniques often require a flexible body to some degree. So, any stretching course that increases flexibility should effectively give you the increased range needed for basic fitness exercises.  
The 4-week program contains 21 8-minute lessons. Unfortunately, they come in the form of illustrated ebooks, not videos. Such a medium can be a turning point for some users. Overall, the course costs $199. However, currently, the massive sale of 86% guarantees you the full course for only $27. 
Unfortunately, I cannot disclose all the poses and stretching techniques used in the course, and they are copyrighted and sold for money. 
What Are the Promises of Hyperbolic Stretching? 
The course contains 8-minute tutorials. According to the creators of the course, all exercises are suitable for all ages and body types. It is suitable for beginners and advanced users alike. The practices are highly adjustable as you control the tensions and flexibility of your body.    
The official source of training highlights the following benefits of the course: 
beginner-friendly 

easy to follow 

effective for increasing flexibility 

offers relaxation and decompression 

increases hip and pelvic strength 

boosts up yoga and dancing progress 

improves range of motion, vitality, and stamina

lowers the risk of injuries and boosts recovery if an injury happens 

helps with burning calories naturally 
Did you know that your muscles can be stretched up to 130% from their resting length? That is a significant increase considering that only 108% will guarantee you splits! 
The program teaches you to gain control over the "muscle survival instinct" that contacts them back when they are stretching beyond the regular. 
How Does Hyperbolic Stretching Work?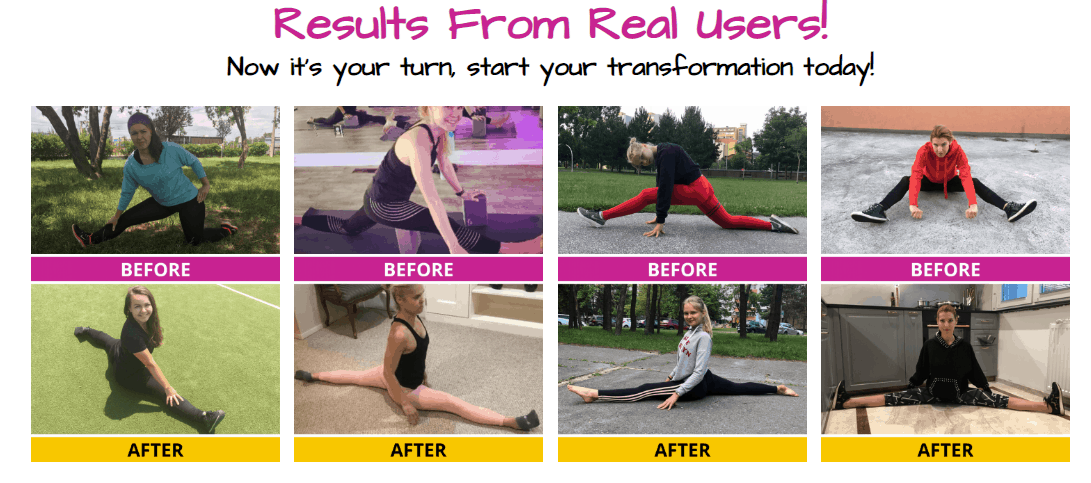 The creators mention that this approach to stretching derives from ancient practices but is also scientifically based. The course is meant to maximize flexibility development in a short period of time.
It mostly targets your hips, back, and legs, as well as increases your range of motions in a safe way.  
Each course offers a guided stretching routine with a professional trainer who uncovers the proper technique for each stretch – Alex Larsson, a full-time flexibility instructor. 
The 30-day hyperbolic stretching program promises to give you impressive results. The assurance goes as far as offering a 60-day money-back guarantee if you see no results. 
Short stretching lessons guided by bodyweight resistance exercises work on hip opening and increased pelvic strength. As you get your body to move beyond the boundaries of reciprocal muscle inhibition, you increase the overall flexibility that should be maintained even outside of stretching lessons. That is the promise of Alex Larsson. 
Basically, Larsson's stretching is hugely similar to the isometric stretching used as based by Thomas Kurz in his own book. However, where the latter lacks clarity and terminology consistency, the former covers the technique in understandable and clear language. The recently added short video explanation makes the course even more user-friendly. 
Is Hyperbolic Stretching Useful?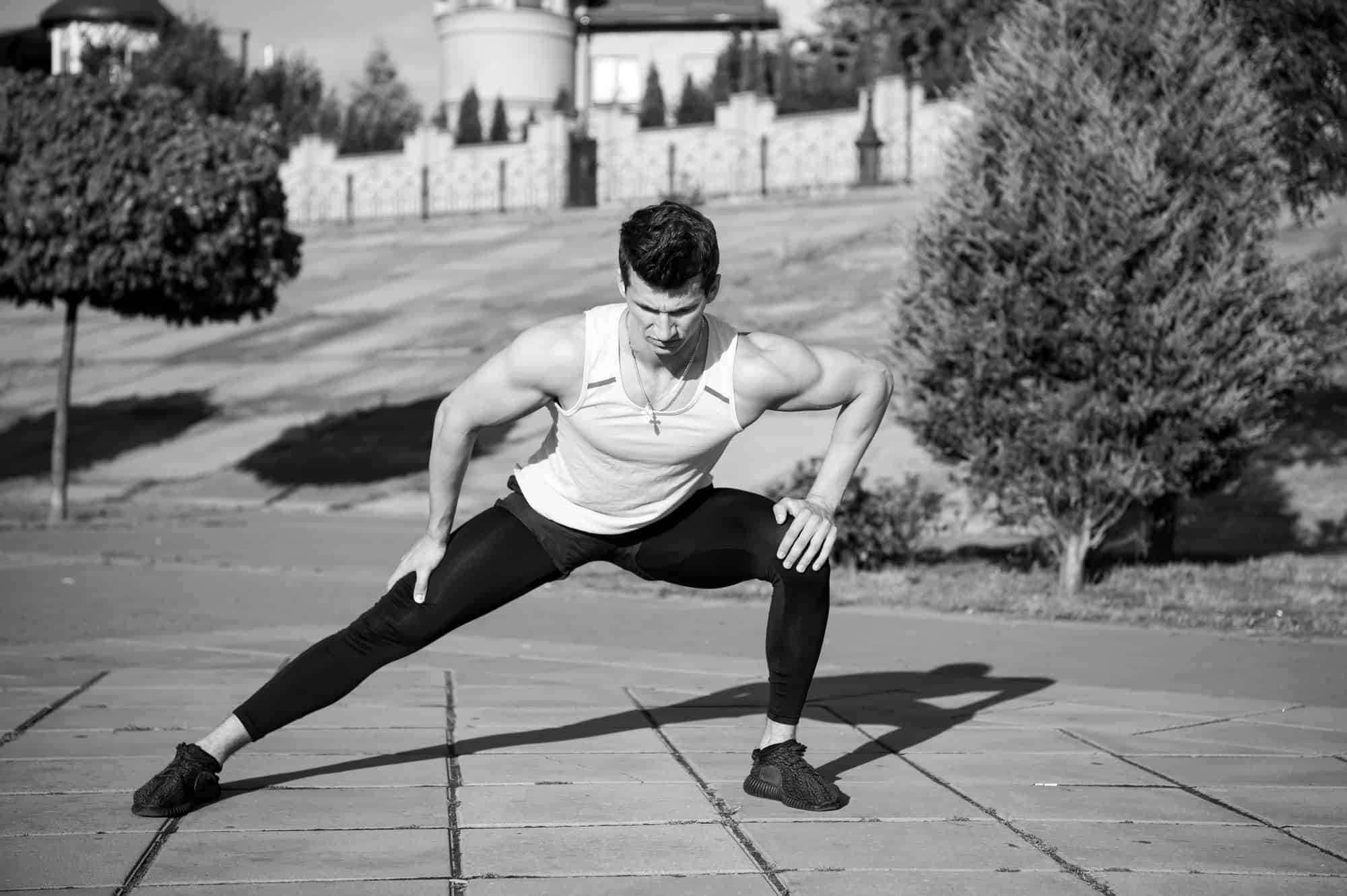 This stretching regime is done in a safe way for all users who are generally healthy. Thus, any stretching would be more beneficial than no stretching at all! As long as you feel good and no pain bothers you, you can safely continue stretching practices. 
Larsson focuses on the pelvic floor in this program based on ancient Asian techniques. As it strengthens the core, back, and glutes, you get the overall increased performance as well. Plus, most of the poses involve legs and arms for balance, thus keeping them in shape as well. 
In addition, a few of the poses incorporate bodyweight resistance as well. That is part of muscle strengthening as well. When it comes to the author's claims, the resistance ingredient is behind all that muscle growth. 
Overall, the studies show that regular stretching before and after workouts have only a slight advantage. But add resistance, and you get a program that's more effective. 
What Are Hyperbolic Stretching Reviews 
An average Hyperbolic Stretching review is generally favorable. The official website shows its product from the best sides. The before/after photos are quite impressive. You can see men and women posting their splits, and describing the course has made them feel forget in just four weeks.
Also, there is a separate Android app with reviews that redirects you to the official program. If you have an Android system, you load the program and check out the content. 
Many and many YouTube reviews also promise positive results from the course. However, for many affiliated reviews, there is one with no links that show the drawbacks of the program. I'll show you one review that may be a bit discouraging compared to the rest of the praises. After doing the course twice, you can see the improvement that is so slight that regular yoga could've done better! 
See for yourself, note that the person just may be not flexible naturally, and decide for yourself what side (pro or con) to believe. 
There is also a Is Hyperbolic Stretching Legit Reddit thread where people share some mixed reviews on the website and the program.
Which Beachbody Workout Is Best For Me?
My verdict would be the following – the full price of $199 is too pricey to spend on a program that can be substituted (to some degree) by free yoga lessons available online. You can also check the article we have on flexibility yoga as well! However, if you can get the full course plus an instructional video for only $27, you can increase your flexibility and read on hyperbolic stretching technique in detail for a reasonable price.