If you search up to the highest pull-ups records in the world, you'll come across David Goggins. If you search for the most powerful Army Forces soldiers, you'll see David Goggins somewhere in the midst. This is a highly accomplished man whose rigorous training has no competition ineffectiveness. 
David Goggins workout routine helped the man to lose over 100 pounds within two months while gaining on bulking muscles. The routine of a man highly accomplished in many physical fields can be an effective push for somebody to believe that they can reach it all! His lifestyle covers not only regular physical training but also strengthening your mind and eating healthy.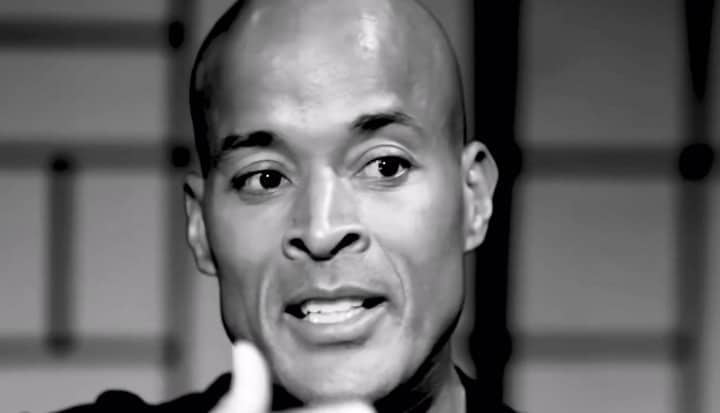 You'll need quite a few sentences to cover all the achievements of David Goggins. He is a professionally trained Navy Seal, as well as an exemplary performer in Army Ranger School and Air Force Tactical Air Control Training. Among his many achievements are quite a few sports fields such as ultramarathons, ultra-distance cycling, and triathlon. It seems that there are no limits to what this man can do. 
And, note that all these achievements were reached despite David's heart defect and asthma. I don't know what minor discomfort can be a good enough reason to give up after that! 
David Goggins is a soldier, sportsman, activist, philanthropist, writer, and motivational speaker. It seems that there is nothing this man can't do. However, he's the most qualified in the workout and lifestyle routine that keeps him in exceptional form. 
And he's set up the Guinness World record o the most pull-ups in 24 hours – 4030!
What Is David Goggins Workout Routine?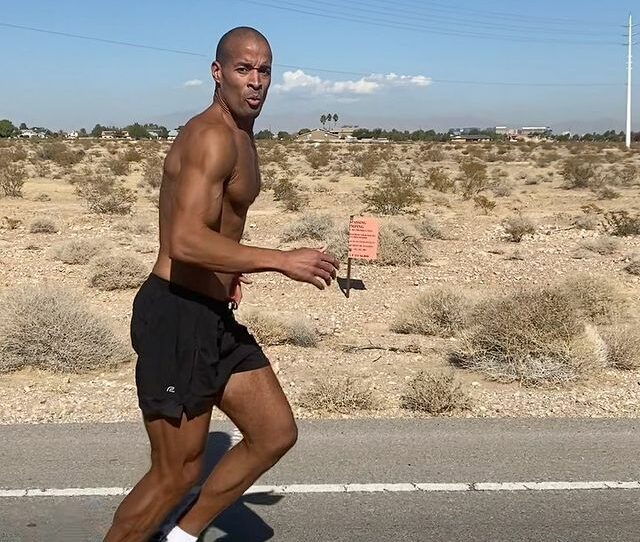 Even after the loss of those 100 pounds, David Goggins has been devoted to everyday training. What is even more impressive is the fact that he actually doesn't like doing all those workouts every day but still does them religiously! That is what I call steel willpower.
Surprisingly, this workout routine is one of the most brutal regimes you can find! Strong physical and mental preparation is needed to follow them to the dot. 
Daily Routine
Here are just a few obligatory things David Goggins does every single day! (probably on holidays as well)
Running: 
in the morning 10-15 miles)

lunchtime (5-8 miles)

and after work 3-5 miles
Biking
to work (25 miles)

from work (25 miles)
Daily stretching 
And these are only the regular cardio he does. In addition, David has several strength training workouts to fill his week with. This strength training takes up around 90 minutes a day. It mainly focuses on core and back strength, as well as endurance. 
Core Strength 
David Goggins has mentioned the basic four exercises that help him maintain a steel core:
Swiss Ball Oblique Crunches (crunches conducted while sitting on a gym exercise ball)

V-Ups (also known as Jackknife)

Russian Sit-Ups

Broomstick Obliques (a twist exercise with a bar on shoulders)
Overall, each exercise should be done in 3-4 sets 10 reps each. 
Calisthenics
This is one of the most recent workout regimes by David Goggins dropped last year during the pandemic. The whole session takes 45 mites and drains all calories from you. 
If you'd like to learn about the benefits and basics of this form of strength training, take a look at our previous article on how to start Calisthenics.
Note, this is an advanced level of training!
The sequence 
1. Jumping jacks (10 min)
2. 10 jumping jacks, 10 push-ups. Repeat. (10 min )
3. 115 alternating lunges
4. 110 unassisted sit-ups
5. 2×25 push up to planks
6. 25 Unassisted sit-ups
7. 10 jumping jacks/10 push-ups (3 sets)
You can also try to follow along with this David Goggins YouTube video right now! 
 A fair warning, though – there are hardly any breaks!! 
4/4/48
This is one of the most popular workout routines by David Goggins. He often sets up this challenge for his Instagram followers, which can be fun but tiresome at the same time. 
This routine includes running four miles every four hours for 48 hours. 
Not easy to do, but when you are competing with thousands of people across the world, you get a powerful motivation to keep going. 
There are also a few other workout sequences you can find on David's social media for free. 
What Was David Goggins Diet?
In addition to rigorous training, David Goggins sticks to a well-balanced diet. He combines two well-known diet plans and regimes – keto and intermittent fasting. In short, a ketogenic diet is meant to limit the intake of carbs so that the body would burn fats faster. The only divergence from the standard keto diet is that he consumes a bit more protein to fuel his extensive training schedule. 
Intermittent fasting is not a diet plan per se; this is more of an eating pattern that includes shorter periods of eating and fasting in-between. Though David wakes up at 3 a.m. every day (which is a tremendous effort on its own), he doesn't eat until 11 a.m.
Note that this diet plan works for David and should not be taken as a universal plan for everybody. You should consult your doctor before committing to a strict diet plan such as fasting and keto. 
Here is an approximate daily menu David has shared with the public: 
Breakfast after 11 a.m. Oatmeal with protein. 

Snacks. Nuts and fruits. 

Lunch. Chicken breast and veggies. 

Snacks. 

Dinner. Fish or chicken with veggies
This is only an exemplary plan. Overall, Goggins includes a variety of products to the "allowed list.' He mostly limits: sugar, processed and junk food, sweetened drinks, alcohol, high in sugar fruits, dairy, and "diet foods." 
Life Principles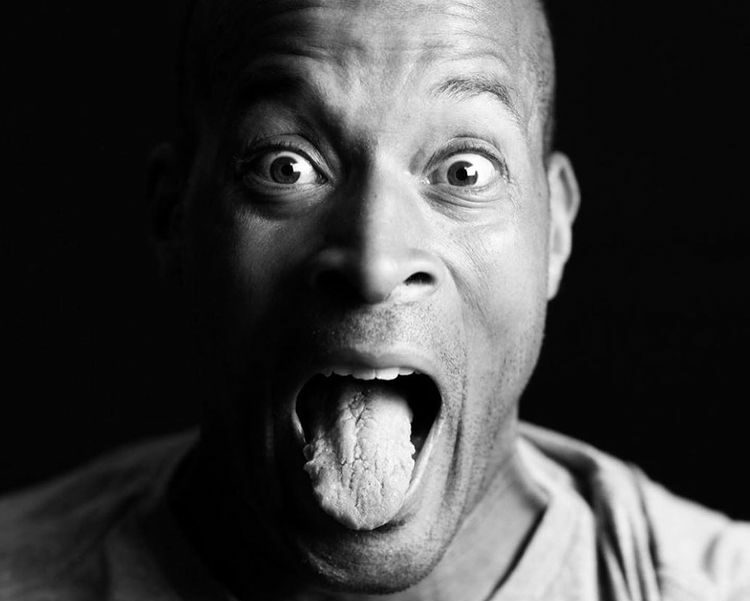 David Goggins' life is structured to bring the optimal results and keep to the formula "a sound mind in a sound body." 
Considering that he doesn't even like such rigorous training, what keeps him going? What are the factors that help him on the road to becoming a superhuman?
Purpose Over Motivation 
Strangely, David doesn't believe in motivation. For him, the purpose is the best motivator. Instead of focusing on pushing yourself now, at this moment, he prefers thinking of the ultimate purpose. The stronger you believe in it, the more motivated you are to work dork for it. 
Mental Strength 
Today, we think of David as a superhuman, practically a robot who can go and go. However, he was not always "made of steel." In the army, he was not the strongest soldier. But many obviously stronger people would just give up sooner. 
The key is in your brain! David believes that when you feel like giving up, like you can't go further, you are only at 40% of your capacity. The mental toughness he's built over the years allows him to get going. 
With the right mindset, so can you!